The Home Care Software Geek posts in this blog don't talk about Home Care Nursing Software, Private Duty Telephony, DME Delivery Software, Care Transitions or the other topics we focus on regularly at Ankota. Instead, these posts are intended to keep our readers up to date with technology trends that might be useful to your agencies, such as social media technologies, mobile devices, and what's happening with bigger companies like Microsoft, Google and Apple.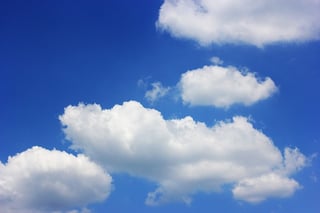 About a month ago, I shared a post about how cloud computing works and some of its advantages. With today's technology and the proven security and reliability of the cloud, there's really no reason for home care agencies to run software on local computers at their offices. You do, however, need to make sure that the software partners you choose are capable of providing you with HIPAA compliant and HITECH compliant solutions. Make sure to ask about this and to have your vendors sign a HIPAA Business Associates Agreement (BAA) with you.
Shifting subjects completely, I love when a movie takes me to an interesting place that I've never been before and will likely never be. If the subject is riveting, the two hours in the theater flies by. I'm not sure that this subject matter is going to be quite as riveting but I highly recommend that you spend up to 5 minutes to watch this video about how Google stores data and makes sure that it is accessible to you and highly available.
In my most recent cloud computing article, I suggested that you are likely to have higher uptime, better security and lower costs in the cloud today and not only that, it's better for the environment.
You'll probably never have the occasion to go to a data center like the one shown in the video, but hopefully now that you've seen it, you have a better impression on the safety of your information in the cloud.
I hope that you find the Ankota blog informative and useful for your home care business. It's a free resource to help educate you and your teams. If you have questions about home care software or any of the items we discuss on this blog, please Contact Ankota.
Ankota provides software to improve the delivery of care outside the hospital, focusing on efficiency and care coordination. Ankota's primary focus is on Care Transitions for Readmission avoidance and on management of Private Duty non-medical home care. To learn more, please visit www.ankota.com or contact us.