My friend Scott Herrmann has been a home care industry veteran with broad industry experience in home care not only in the US but also in Canada and Australia. He recently helped Ankota with our early development of Foresight Care. He's now working for Medocity who provide a patient engagement and telehealth solution. Scott is our guest author today and shares suggestions for fixing the healthcare industry from his own experience.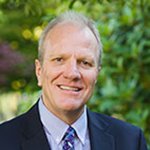 The continuing story of our fractured health care system seems to be highlighted in the news most every day. Failures in patient care coordination, from medication errors to lack of communication between providers, all add to increased costs, additional suffering for patients and, most importantly. their pocketbooks!
More often than not, these reasons become a barrier to providing quality care and better outcomes. In this day and age of MACRA (Medicare Access & CHIP Reauthorization Act of 2015) and Value Based Purchasing, providers are driven to new performance standards or get paid less for the services they provide. MACRA and VBP both drive the providers to achieve more, perform better and get quality outcomes as fast as possible in this fairly new patient centered care coordination approach. Basically you must make improvements each and every calendar quarter. You know, do more and do it right, and know you're penalized if you fail to do it. Trust me, that's not easy.
Personally speaking as my own "medical supervisor," I have learned ways to reduce my own out of pocket costs and try to begin to break down silos of information, bringing my health data together so I can keep track of current conditions and ways to stay healthy. Blood tests at an outsourced facility are actually much less expensive than having blood drawn at a clinic or my provider's office. I still cannot believe I did the tests at the latter two, before finding out that if I eliminate the insurer from the equation my personal out of pocket costs are less than if the insurer "helps" with my care.
It seems stupid but it's true. As long as I get the results, and the quality of the service is good, why would I want to pay more? If I stay healthy, I am never going to meet my annual deductible, so let's use the private paid services for what I need to get done. I am not saying I don't visit my doctor each year for an annual physical. What I am saying is there are alternatives to going there each and every time I think something may be wrong. Maybe I just need a "maintenance test" to make sure I am on track with my goals and objectives, why go to the higher cost provider when the alternative, that works is less costly. At least my wallet feels better.
What I'm getting at is that you can help yourself get better (if you really want to) by maybe taking the reins and being your own patient advocate, personally engaged in your care with your care team. I think anyone can and should be the #1 cheerleader for themselves when you need care. Maybe some technology can help with that and that's what we should look at to help ourselves.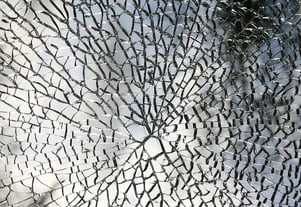 The care fragmentation experienced by patients today is rooted in ineffective transitions of care due to the lack of a shared "patient story and medical records." Plus, we may have a long term plan of care that can be shared among providers when the patient transitions from one care setting to another. But is it? Or am I in charge of making sure it is. I think it does fall to ourselves to manage the details amongst the different care setting and providers we use. This is speaking to all transitions of care, from hospital to home, to primary care, to specialized practitioners for specific needs in chronic illness. No matter who is taking care of me, do they have "all the info?"
So if there is not "good care coordination" amongst these care teams, and they do not or cannot share information, or the long term care plan, then how can "the plan" be managed to lower the cost of care, and gain a better outcome? It will only happen with ourselves managing the process, until the day of interoperability when all the vendors of medical technology get together and make it happen.
Although it may seem that no one is minding the store when it comes to coordinated long term care planning and interoperability, many groups have been pressing to promote effective communication and coordination across all settings. They include in no particular order, the U.S. Department of Health and Human Services' National Quality Strategy, the Institute of Healthcare Improvement and the 'triple aim' framework. More "industry experts and associations" could be included - but what's the point of recreating the list?
So as we see more "virtual health platforms" being built by all kinds of companies, the problem remains the same for the actual providers of care: no money to fund the technology and not enough evidence that proves "Virtual Care" will save time, money and of course gain that better outcome. Although the theory of "virtual care" does claim to save time and money and improve outcomes, but without funding or getting paid for virtual visits, it's hard for providers to justify the expense.
Patients or consumers were once seen as the ones who were not willing to use this type of medical care technology, but I think that has changed. People of all ages are counting steps and managing what they are eating with smart devices or wearables. They are even taking pills and proving they did with applications that show them swallowing them. So consumers are ready today, it's just that providers have to find time (which they don't have much of) to make the decision whether this type of care is required and can help them reach their goals and objectives. It will, but we are not seeing enough movement towards a virtual visit world. Not yet, but I think that worm is turning.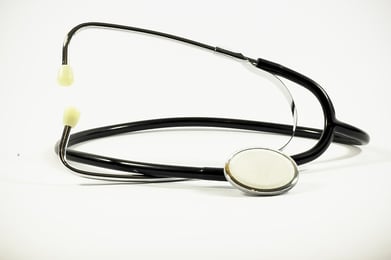 So where that leaves us this summer is that we need to get physicians, health plans and technology companies working together so we may move healthcare forward, improving public health for everyone. If the conversation is only between payers and providers to deliver on value based care, then how will they fix the issue without technologists at the table? We will still have too many silos if everyone does not start to realize that data is needed across platforms to gain the care coordination that will be required, not only with chronic care patients but with the increasing aging population and with the increase in the total global population. Fewer professional caregivers are coming out of universities today (due to costs?), and more population means better coordination of care (especially chronic care) will be required. We can all use technology to monitor and help guide us with what is happening with our own treatments and care. Applications can help but we will also need access to the many silos of personal medical data that exist about each of us for the care team to gain the better outcome.
Telehealth technology and virtual care is ready to roll. I feel consumers are ready too. Let's make sure the message is clear with your own providers and payers of care. The insurers certainly could pay for technology to help lower the costs of care for their populations but, in my opinion, they are not moving quickly enough to help their insured populations with technology options. Maybe we as the people who pay insurance premiums can get them to listen if we all rally together. We need to have everyone focused on the future of health care, and using technology that can reduce costs and provide better outcomes. Our providers will appreciate that as much as we will.
Scott R. Herrmann is the Director of Strategic Solutions at Medocity. He can be reached at sherrmann@medocity.com.
How Can Ankota Help?
If you're a home health agency delivering nursing, PT, OT and Speech Therapy, we can give you the tools to also manage aides and call center personnel and the scheduling capability to optimize across disciplines. We also offer our Foresight Care service that uses automated phone calls to check in with patients so that you can get early warning signs of preventable hospitalizations. Please contact us if you would like to learn more.
If you're interested in scheduling a live demo of our software solutions, just click the button below:
Ankota provides software to improve the delivery of care outside the hospital, focusing on efficiency and care coordination. Ankota's primary focus is on Care Transitions for Readmission avoidance and on management of Private Duty non-medical home care. To learn more, please visit www.ankota.com or contact us.