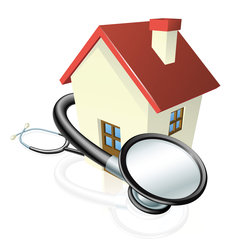 The terminology of our industry, even without acronyms is tough for people to understand. Here's how we define home health, home care, and healthcare at home:
Home Health
When we hear the term home health or home healthcare, we generally think of a 60 day service provided by nurses to help a person recover after a hospitalization. Home health services will often also include physical, occupational, or speech therapy. Industry insiders will call this Medicare Certified Home Health Nursing who use an OASIS form to document the need for care. The Visiting Nurses organizations are home health providers (although there are many home health providers who are not affiliated with the visiting nurses organization).
Home Care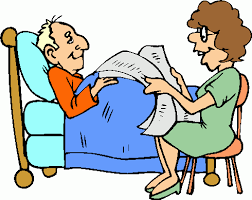 Home care is the most commonly used generic term for our entire industry. So it's typical for people to say "home care" they might mean nursing, or caregiving or even DME. We generally associate the term home care with non-medical in-home care services. Synonyms include Companion Care, Home Maker Care, Home Health Aides, and Private Duty Care.
Healthcare at Home
Healthcare at home is in some senses a movement. Although the phrase has been used before, there was a landmark speech at a recent conference of the National Association of Home Care and Hospice (NAHC) but home care veteran Bob Fazzi where he introduced the concept that we should all start thinking of health care as having three key providers: 1) hospitals, 2) physicians practices, and 3) healthcare at home. In his speech Bob pointed out that we have the most expensive patients with the least expensive care providers providing outstanding care, and that we should leverage that to transform healthcare. Since then, noteworthy publication such as Tim Rowan's Home Care Technology Report have been promoting the healthcare at home terminology branding.
How Does All of This Impact the Future of Healthcare?
At Ankota, our prediction is that the lines between home health and home care are blurring and will continue to do so. The best organizations I've seen are looking for the best care provider, practicing at the top of their license, to delivery the needed care, and they are also using call centers to drive adherence and behavior change, and using technology (like Foresight Care), to get early warning signs and prevent hospitalizations.
Ankota provides software to improve the delivery of care outside the hospital, focusing on efficiency and care coordination. Ankota's primary focus is on Care Transitions for Readmission avoidance and on management of Private Duty non-medical home care. To learn more, please visit www.ankota.com or contact us.