One of the industry experts I learn from every time we speak is Ginny Kenyon, principal at Kenyon Home Care Consulting. Ginny helps open home care agencies and has given Ankota great inputs on our software. We at Ankota strongly believe that keeping elderly people healthy and comfortable in their homes (and out of the hospital) is an important step in the evolution of healthcare. Ginny is one of the pioneers driving moves in home health delivery. Enjoy her post (below).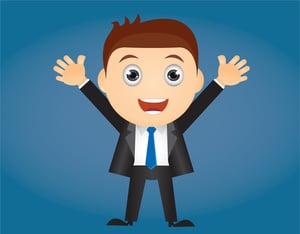 Agencies today have had to move with the overall trend of healthcare by doing more with less. In that mix, it is crucial to maximize your clinical outcomes to succeed moving forward in Medicare home health. There are so many bright clinicians and business people, but sometimes agencies have employees mismatched for job roles that don't fit the skill set needed to complete the job successfully. This makes achieving both clinical and financial outcomes challenging. Let's look at where to start.
Start At The Top:
As an administrator, know your strengths and weaknesses. Surround yourself with those who have skills other than your own. Being a good administrator requires insight. Having other department heads who think exactly the way you do or agree with everything may make things easier for you, but isn't necessarily the best for your agency. Having a devil's advocate by your side makes for a better strategic partner in running your business. So, look deeply at the strengths in your administrative staff and decide if you have the right team to move your agency forward in a meaningful way.
Get The Right Clinical Manager:
This cannot be stressed enough in Medicare home health. Your clinical manager in a PDGM world is someone who is constantly referring to and managing your care plans. The clinical manager needs to be laser-focused on patient-centered care and outcomes. It is someone who works with all disciplines to come up with game plans for each visit. It means the clinical manager is more involved in road mapping each visit and how it relates to care plan goals and Oasis outcomes. You may say this is what the position does now. If so, then your STAR ratings are high. If they aren't, then coordinated care planning is probably absent. If you are in need of operational change for that to happen, then begin now. If you have the wrong person in the position, then it is time to make a change. Often times as administrators, we make the mistake of thinking the best clinician has to be a great manager. Sometimes, the person who is an A+ at the bedside belongs by the bedside.
This article entitled, "How To Maximize Clinical Outcomes With The Right People In The Best Positions To Promote Winning Strategies! It's The Way Your Agency Can Hit It Out Of The Park Too!" first appeared in Kenyon HomeCare Consulting blog.
If you'd like to learn more about managing a Home Care business, please download Ankota's free e-Book by clicking the link below:
provides software to improve the delivery of care outside the hospital, focusing on efficiency and care coordination. Ankota's primary focus is on Care Transitions for Readmission avoidance and on management of Private Duty non-medical home care. To learn more, please visit www.ankota.com or contact us.