One of the industry experts I learn from every time we speak is Ginny Kenyon, principal at Kenyon Home Care Consulting. Ginny helps open home care agencies and has given Ankota great inputs on our software. We at Ankota strongly believe that keeping elderly people healthy and comfortable in their homes (and out of the hospital) is an important step in the evolution of healthcare. Ginny is one of the pioneers driving moves in home health delivery. Enjoy her post (below).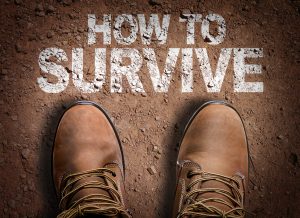 Losing a homecare manager can be significant to your agency. As humans, we're wired for consistency, and nothing triggers negative emotions faster than abrupt change. Even when change isn't shocking, it's difficult to move forward after losing a manager. But, there are concrete steps to take to prepare for a smoother transition.
Surviving Homecare Manager Loss
Regardless the reason a manager leaves— voluntarily or involuntarily—the result is often a disgruntled staff. Here are five ways to transition successfully through the process:
Prepare for Change
Being prepared avoids the problems accompanying major change. Initially, develop a system of power distribution relying on a team of leaders, rather than one person. This allows your to proceed with daily operations.
This process includes an emergency plan. Determine exactly which steps you'll take if a manager leaves. What tasks will be assigned to each team member? Will clients still be well-cared for? Work out the kinks proactively to avoid problems.
Guide the Conversation
In the midst of transition, talk flies and rumors spread. Get a handle on it before these rumors even start. Take charge by giving employees a clear explanation of what happened, assuring job security, and a future plan.
Regroup & Review
Change provides opportunity to evaluate where your agency stands. Use this time to evaluate goals, strengths and weaknesses, vision, values, policies and procedures, and operational systems. Once completed, you can start with a new manager knowing where you thrive and where you need help.
Ask for Help
Sometimes, agencies benefit from a step back and objective professional help. A consultant, or temporary homecare manager, can address operational, clinical, personnel, and financial challenges. Hiring the wrong person is expensive and time consuming, so consulting helps you hire the right person while improving operations. It's helpful having fresh perspective in hectic times, which is why the advice of a seasoned home health consultant is invaluable.
Move Forward
Find, hire, and train new management using systems and goals from the time spent reevaluating your homecare agency. By following these guidelines, your successful transition is steps ahead and employees will be grateful.
This article entitled, "How To Overcome Losing Homecare Managers" first appeared in Kenyon HomeCare Consulting blog.
If you'd like to learn more about managing a Home Care business, please download Ankota's free e-Book by clicking the link below:
provides software to improve the delivery of care outside the hospital, focusing on efficiency and care coordination. Ankota's primary focus is on Care Transitions for Readmission avoidance and on management of Private Duty non-medical home care. To learn more, please visit www.ankota.com or contact us.