Recently, researchers at Wake Forest Baptist Medical Center undertook a retrospective case-control study to identify at the time of discharge the factors that are associated with readmission in patients with ischemic and hemorrhagic stroke. A detailed review of their findings can be found here, but we'd like to share a few of the highlights…

Investigators found that readmitted patients were significantly more likely to have a prior diagnosis of congestive heart failure, coronary artery disease, cancer or absence of hyperlipidemia, elevated lipid (fat) levels in the blood. In addition, readmitted patients were more likely to have been hospitalized two or more times during the year prior to the initial stroke admission.
"These findings suggest that stroke severity and number of hospitalizations within the year prior to the stroke admission are important predictors of subsequent readmission within 30 days, independent of other clinical factors, " said Cheryl Bushnell, M.D., associate professor of neurology at Wake Forest Baptist and director of its Comprehensive Stroke Center.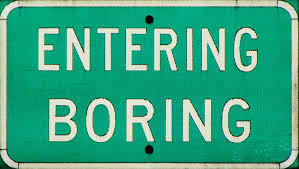 Why does this matter? Hospital readmission, an important measure of quality care, costs the United States an estimated $17 billion each year. According to the Centers for Medicare and Medicaid Services (CMS), about half of those readmissionscould be avoided. Even more importantly, avoiding hospital readmission is really what is best for our patients.
Ankota provides software to improve the delivery of care outside the hospital, focusing on efficiency and care coordination. Ankota's primary focus is on Care Transitions for Reeadmisison avoidance and on management of Private Duty non-medical home care. To learn more, please visit www.ankota.com or contact Ankota.