This short news article in HealthDay gives us the insight that 40 percent of seniors have reported a disability. The study behind the article focuses on disabilities including hearing, sight, thinking and memory, walking, self-care and independent living. It draws from data via the census bureau.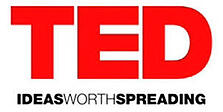 Reading this article has made me think about a few different things:
There's an organization called TED (www.ted.org) whose mission is to share good ideas around the world. The cornerstone of their content is in the form of TED Talks, which are 15 minute lectures by experts on topics where they have expertise. One such TED talk, given by British researcher Aubrey de Grey, outlines a plan to overcome aging. Putting aside whether or not it's a good idea, it's certainly interesting. You can watch it here.
The second thought that this conjures is a discussion with the person who sold Long Term Care Insurance to me and my wife. We arranged for coverage for both of us but that transfers to the surviving spouse after one passes away. One piece of advice that she gave was to start using your benefits when you're eligible (when you need help with at least two activities of daily living (ADLs). In her experience, people are inclined to save their benefits for later, but indicated that once an individual needs help with two or more ADLs, that life expectancy is generally 4 years or less, so she encourages us to use them when the time comes.
Last is the most simple and possibly the most compelling thought. There's a quote on a poster in my gym with a quote attributed to Dr. Kenneth Cooper that says "We do not stop exercising because we grow old - we grow old because we stop exercising." That's pretty compelling.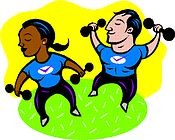 So far, no human has figured out how to live forever, but there is compelling evidence that part of the aging process and associated disabilities comes from lack of exercise. This could be exercising the body or exercising the mind. So the take away for home care is to encourage your care givers to help their clients exercise their body and mind. Take them for a walk and play some Scrabble. It will likely pass the time faster and more enjoyably and you may just be increasing their life.
If you're interested in recieving our 7 Habits of Highly Effective Private Duty Home Care Agencies, just click the link. If you're interested in learning more about how your agency can benefit from a Care Transitions initiative, you can download our free White Paper, Increasing Profitability via CareTransitions.
Ankota provides software to improve the delivery of care outside the hospital, focusing on efficiency and care coordination. Ankota's primary focus is on Care Transitions for Readmission avoidance and on management of Private Duty non-medical home care. To learn more, please visit www.ankota.com or contact Ankota.