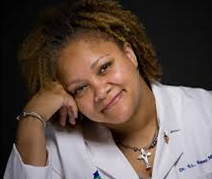 One of Ankota's newest customers is an agency led by a very special person in New Orleans - Dr. Scharmaine Baker. Dr. B is a nurse practitioner who has dedicated herself to meeting care needs in the New Orleans community, and specifically by providing House Calls. There are a lot of awesome things I could mention about Dr. Baker, but here are 5 things that stand out in particular:
After evacuating New Orleans for Hurricane Katrina, she was one of the first to return - and she returned to help fill the great need for primary care

She has received numerous recognitions including Housecall Clinician of the Year, Entrepreneur of the Year and New Orleans City Business Healthcare Hero

Her "formal" emails are signed with the Ann Landers quote "Keep in mind that the true measure of an individual is how he treats a person who can do him absolutely no good."

Her less formal emails are signed "Go ChangedaWorld DrBakerNP"

She recently released a book (available on Amazon) entitled House Calls 101: The Only Book You'll Ever Need to Start Your Housecall Practice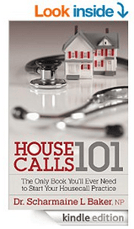 In addition to her medical practice, Dr. Baker runs a home care agency. Their model is different than most of our other clients because they provide most of their services in nursing homes. Although our home care software would have worked fine for them, we realized that we could make it even better for their needs by adding some features:
Ability to configure client care plans by shift
Ability to set times on care plan items so that the aides can view and fulfill the items in order
Ability to allocate multiple client care plans to a shift (so that a caregiver can tend to the needs of multiple clients)
Ability to update care plan items throughout their shift on our web mobile application
Although Dr. Baker is very special, you don't need to be special to get Ankota to adjust our software to meet your needs. We are always looking for care providers who are improving care and avoiding hospitalizations for their clients.
If you're looking for home care software that makes your agency special, give Ankota a shot.
To learn some Home Care industry Best Practices, Ankota offers a free white paper called the 7 Habits of Highly Effective Private Duty Home Care Agencies. Just click on the link above or the picture of the document below to download the paper.
If you're interested in scheduling an online demo of our home care or care transitions software solutions, just click this button: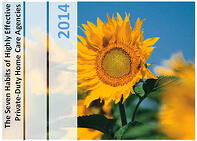 Ankota provides software to improve the delivery of care outside the hospital, focusing on efficiency and care coordination. Ankota's primary focus is on Care Transitions for Readmission avoidance and on management of Private Duty non-medical home care. To learn more, please visit www.ankota.com or contact us.