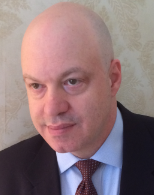 Ankota Co-Founder, Ken Accardi, was recently interviewed by mmLearn.org about his thoughts on the current trends and his vision of the future of home care, healthcare, and technology.
The full interview is available via this link: "Expert Interview Series: Ken Accardi of Ankota on Home Care Software for Caregivers," but as a start, here are a few of the questions he addresses in it:
What are the biggest trends or headlines you're following as they relate to seniors and healthcare?
What are the most common health problems facing seniors who want to live at home?
What are some of your favorite digital tools or apps that help caregivers and patients?
What are the most important things seniors and their caregivers can do to help maintain health and happiness?
Ken covers a number of other senior-related questions as well so I encourage you to check out the full interview. If you have any questions for Ken, feel free to post them below in the comments or contact him here.
Click this link to learn more about Media Shower and their Thought Leader program.
Ankota focuses on home care agencies who are looking to futureproof their businesses with capabilities like those listed above and agencies looking to position themselves to manage care transitions. Let us know if we can help.
As a start, you can download our white paper, Why Care Transitions Is The Next Big Thing for the Home Care Industry. Just click the link to download.
If you're interested in learning more about our home care management software solutions, or about our Care Transitions component as a way to increase revenue, just click the button below: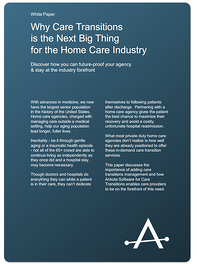 Ankota provides software to improve the delivery of care outside the hospital, focusing on efficiency and care coordination. Ankota's primary focus is on Care Transitions for Readmission avoidance and on management of Private Duty non-medical home care. To learn more, please visit www.ankota.com or contact us.