Ankota provides mobile access to our SaaS (Software as a Service) platform as well as multiple portals for referrals, patients, families and caregivers, etc. These portals andour mobile app make it easier for home care agencies to deliver the best care possible.
Technology is also making it easier for consumers and healthcare practioners to get the information that they need, when they need it. Here are a few:

PingMD
If you have an issue that you want to discuss with your doctor, then you can use PingMD. This app allows doctors and patients to discuss medical information without worrying about that information being leaked. The patient's medical information can also be transferred to the app, which can only be viewed by the healthcare provider and the patient. Doctors can also bill patients and set up appointments with the app.
DoctoronDemand
You do not necessarily have to visit a doctor's office if you have a minor medical condition. DoctoronDemand allows you to have a video consultation with your physician. A board-certified physician can diagnose minor conditions such as influenza, back pain, urinary tract infections, heart burn and respiratory infections and write you a prescription. They can also refill any existing prescriptions that you have.
Video visits are ideal for the busy person who does not have time to schedule an appointment. It is also important to note that most doctors today are extremely busy, so it can be difficult to get an appointment. Video visits may things easier for doctors and patients. There are currently 1,400 physicians in the United States who use this app.
Epocrates
Epocrates is an app that is geared towards physicians and other advanced healthcare providers. It has information about different medications and lists interactions. It also allows doctors to stay up-to-date with the latest medical information. This can be useful for many different fields of medicine, from primary practitioners to radiologists.
HelloMd
If you need help finding a specialist in your area, then you can use HelloMD. This app not only connects you to physicians, but it will also help you get an appointment. In fact, many people are able to get an appointment in less than 24 hours. The purpose of the app is to help people quickly get a healthcare provider if they need to get a second opinion.

Healthcare is changing for the better thanks to technology. Whether it be scheduling your next appointment, or reading about prescription medications, new tech can help. So take a second before your next appointment and think about using an app. With all of this technology on hand, you don't need an mha degree to navigate your care.

---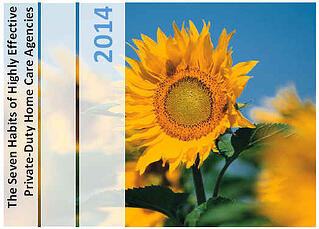 Ankota provides software to improve the delivery of care outside the hospital, focusing on efficiency and care coordination. Ankota's primary focus is on Care Transitions for Readmission avoidance and on management of Private Duty non-medical home care. To learn more, please visit www.ankota.com or contact us.