One of the industry experts I learn from every time we speak is Ginny Kenyon, principal at Kenyon Home Care Consulting. Ginny helps open home care agencies and has given Ankota great inputs on our software. We at Ankota strongly believe that keeping elderly people healthy and comfortable in their homes (and out of the hospital) is an important step in the evolution of healthcare. Ginny is one of the pioneers driving moves in home health delivery. Enjoy her post (below).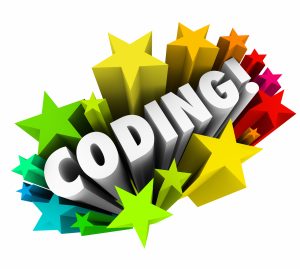 At Kenyon Connects, you find quick and ready access to a steady stream of coding blogs all year long. But now that the new year has gotten under way, there is no better time to stop and review the most popular 2016's coding blogs. Did you miss an important article you could greatly benefit from if only you had seen it? Or did you read, learn from, and enjoy a past article that you would like to revisit or share?
10 Most Popular 2016 Kenyon HomeCare Consulting Coding Blogs
Below, we list the top 10 most popular 2016 Kenyon HomeCare Consulting coding blogs. Our analytics tell us these articles received the most 'hits' in 2016. Likewise, we hope you find them 'a hit' as you rediscover information in the new year.
In this article, the importance of essential nutrients to the health and wellness of the human body is compared to the importance of following essential coding, documentation, and coding practices at your homecare agency.
Here, we gave a "heads up" on the some 2,500 changes to ICD-10 in October of 2016. Also the article covers helpful hints on how to implement those changes, some perspective on the October 2015 switch to ICD-10 and what to expect in future ICD-10 updates.
This blog focuses on how agencies struggling with their reimbursement rates can improve. Even agencies doing well with reimbursements can maximize processes to expand the bottom line. Article also contrasts outsourcing benefits with in-house coding.
This article begins by looking into the radical changes and exceptional progress medical coding has gone through in the past. Then we speculate on how coding may change going forward. At the conclusion, find 5 keys to ensuring your homecare agency's future is bright.
Are you suffering from "pesky" coding/documentation problems that, like flies buzzing about your head, never seem to go away? This article addresses those issues and gives direction to finding effective solutions.
This is a survey of five "signposts" or "warning signs" that indicate your ICD coding may not be "on the right path." The signposts are: managerial overload, coding confusion, AWOL documentation, missing opportunities, and never being up to date.
Here is a litany of a dozen good reasons to opt for outsourcing over doing your coding in-house. And best of all, explains how outsourcing ultimately translates into a better bottom line.
Here we follow an under-prepared home health coder through his or her "No Good, Very Bad Day." We then offer solutions that can keep such bad-day experiences from becoming the norm, or even totally eliminate them.
This blog covers fallacies when leadership insists their managers have time to code. Managerial responsibilities that can suffer when managers code and alternatives freeing managers to do what they do best — manage, are also discussed.
Of all our 2016 coding blogs, this blog was the most popular. In it, we explain how to improve on the CMS "Key Performance Indicators (KPIs)" and put your bottom line in good health. Are you ready to ensure your coding is both correctly and efficiently done?
You Have Read the 2016 10 Most Popular Coding Blogs, Now What?
As is evident from our above-listed most popular blogs of 2016, Kenyon HomeCare Consulting offers homecare agencies invaluable assistance. We can provide temporary or permanent coding outsourcing, staff coding education and help improve your reimbursements.
With Coding Plus, our clients report a 29% to 48% boost in reimbursement rates. Kenyon's will help you maximize reimbursements with:
OASIS integrity reviews

Comprehensive help with documentation

Guaranteed HIPPA compliance

Fast, accurate coding and claim submissions

Monthly progress reports, and more!
For a free 30-minute consultation, contact Kenyon HomeCare today by calling 206-721-5091 or filling out our online contact form!
This article entitled, TAKE ANOTHER LOOK: 10 MOST POPULAR CODING BLOGS OF 2016Take Another Look: Kenyon's 10 Most Popular Coding Blogs of 2016, first appeared in Kenyon HomeCare Consulting blog.
------
One of Ankota's recent whitepapers, entitled "Seven Habits of Highly Effective Private Duty Home Care Agencies" available for download and we think you'll find it useful. Please click the link or the picture below to download. If you're interested in scheduling an online demo of our home care or care transitions software solutions, just click this button: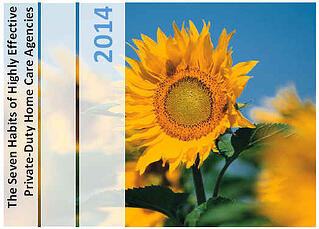 Ankota provides software to improve the delivery of care outside the hospital, focusing on efficiency and care coordination. Ankota's primary focus is on Care Transitions for Readmission avoidance and on management of Private Duty non-medical home care. To learn more, please visit www.ankota.com or contact us.