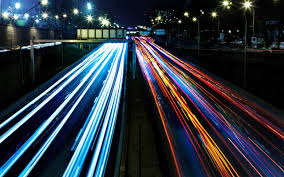 I recently attended a free home care sales and marketing webinar presented by Valerie VanBooven RN BSN from Home Care Daily and Steve "the Hurricane," from Hurricane Marketing Enterprises. One of the many take-aways I got from it was that 80 percent of home care customers come from their website and their referral partners.
Here on the Ankota blog, we have shared a number of stories that illustrate how important your website/mobile "presence" is to your marketing and sales success. Here are just a few examples of those articles:
Do You Have Strong Landing Pages on Your Home Care Agency Web Site?
Does Your Home Care Web Site Accept Referrals?
Home Care Software Geek Explains the Importance of Mobile Friendly Web sites
Content, Content, Content
One other key point to learn is how important it is to provide useful and consistent content to your prospects and leads. This short video from Steve illustrates just that. Give it a look:
Steve also has a Home Care Marketing Bootcamp coming up in August that we suggest you also consider. You can learn more about it via this Boot Camp sign up link.
If you use the code: ANKOTA50 (all caps) when you sign up for the Home Care Marketing Bootcamp, you will save $50 off individual tickets. If you're interested in differentiating yourself in the home care or home health marketplace, Ankota offers a free White Paper about the opportunity in Care Transitions, Why Care Transitions Is The Next Big Thing for the Home Care Industry Just click the link or the picture below to download.
If you're interested in scheduling an online demo of our home care or care transitions software solutions, just click this button: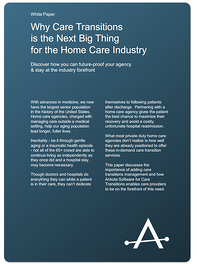 Ankota provides software to improve the delivery of care outside the hospital, focusing on efficiency and care coordination. Ankota's primary focus is on Care Transitions for Readmission avoidance and on management of Private Duty non-medical home care. To learn more, please visit www.ankota.com or contact us.