I have a lot of respect and admiration for Laurie Orlov who is an industry consultant and recognized expert on technology for

aging

in

place

. I've had the opportunity to meet Laurie a number of times and to present

in

conferences with her. I read her blog religiously (you can find her

Aging

in

Place

Technology Watch by clicking here).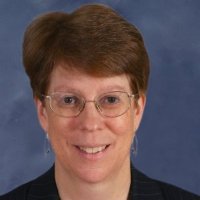 I came across another interesting blog article from the Aging in Place Technology Watch website, entitled, "Technology, Bad Design and the Kitchen Pliers".
The article talks about how common electronic devices such as smartphones and TV remotes are not designed optimally for elder folks.
The article is bookended with reminders that it is a bit of a rant, and rather than summarize it here, please do click to the article itself.
Still, some of the bullet-pointed topics covered are humorous and intriguing, so I thought I'd share them here to pique your interest:
You Have a Pliers in Your Kitchen
We Want to Love our Smartphones, but They Typify the Design Problem
Like the Twist-Off Cap, the Interface can be Impenetrable
We Lost our Dials and Buttons – and so the People Were Lost.
Hope you enjoy the article! On another note, we wanted to again share that Ankota has launched the
Home Care Book Club
(click previous link to join) on Goodreads.com!
Our Home Care Book Club was created so folks
in the home care industry can connect, share ideas, learn Best Practices, and of course, to build community through chatting about books!
Ankota provides software to improve the delivery of care outside the hospital, focusing on efficiency and care coordination. Ankota's primary focus is on Care Transitions for Readmission avoidance and on management of Private Duty non-medical home care. To learn more, please visit www.ankota.com or contact us.