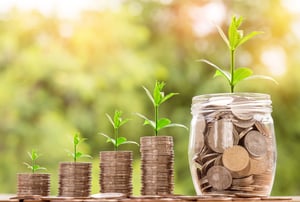 A few recent articles from home care resources and industry Thought Leaders caught my eye.

Given that they all point to how home care is a growing industry and a growing need, I though our readers would find these articles helpful and interesting.

I suggest that you read the entire articles (links provided below), but as a start, I did provide a snippet from each in order to pique your interest:

Growth Within the Health Care Sector Has Been Driven in Large Part by Home Care - By Valerie VanBooven, RN BSN, Editor in Chief of HomeCareDaily.com

Here is a short excerpt from the full article:
For the past several years home care has been the number one job creator in the country. Health care also continues to grow, and while that is great news for those who value health services, a significant portion of that growth can be directly attributed to home care.
Home Health Spending Outpaces Other Health Care Spending -From HomeCare Magazine (online)
Here is a short excerpt from the full article:
In the Feb. 22, issue of the NAHC Report, the National Association of Home Care & Hospice broke down a recent Health Affairs study. Health care spending in the United States is expected to rise to nearly $6 trillion by 2027, but home health spending will rise faster than all other care categories, according to a new projection from the Office of the Actuary of the Centers for Medicare & Medicaid Services (CMS).
In-Home Care Industry Identifies Greatest Growth Areas, Technology Drivers - by Bailey Bryant
Here is a short excerpt from the full article:
Despite a recent uptick in M&A activity within the hospice space, many industry leaders still see private duty home care and medical home health care as the greatest growth areas for the in-home care industry in 2019. Meanwhile, the year ahead will also be filled with new technology adaptation, driven by payment model changes and regulatory compliance.
If you'd like to share your thoughts on any of these pieces, please comment below and if you'd like to learn more about managing a Home Care business, please download Ankota's free e-Book by clicking here:
Ankota provides software to improve the delivery of care outside the hospital, focusing on efficiency and care coordination. Ankota's primary focus is on Care Transitions for Readmission avoidance and on management of Private Duty non-medical home care. To learn more, please visit www.ankota.com or contact us.