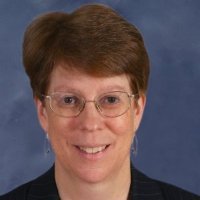 Laurie Orlov, the principal and editor of Aging in Place Technology Watch (www.ageinplacetech.com/blog) reviews a lot of the technology that becomes available for seniors. Laurie's style is pretty direct, often snarky, and a portion of her articles contain the disclaimer "rant on" before explaining why certain tech products and the entrepreneurs that make them miss the mark. I generally agree with Laurie's take on things and try to learn from her counsel. One area in particular that irks me is that so many entrepreneurs are building smart phone apps for our octogenarian friends and neighbors. The trouble is that smart phones are not commonly used by people in their 80s and above.
Several new high-tech devices are approaching seniors in a way that is more intuitive for them. They use voice commands. Laurie writes about these in her post Speak to us – voice interfaces make the audible difference. We encourage you to read the full article, but here are some highlights of the technologies that are reviewed:
The Amazon Echo (aka Alexa): Plays music, updates you on sports, reads books to you and even tells jokes (they're all corny and bad, but it's almost impossible not to say "Alexa – tell me a joke" at least once a day). Like Laurie, we were an early purchaser of Alexa and everyone in our family loves it.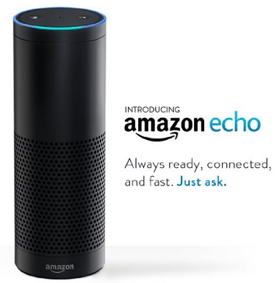 What Should Home Care Agencies Learn from This Article?
There are several ways that awareness of devices like these can help your agency, as follows:
Bringing technology that connects clients and their families can be a way to distinguish your agency from competitors
By finding and using technology, you might be able to keep clients in their homes longer by finding the balance between required care and affordability
Oftentimes, elderly people are afraid of technology and they have objections like worrying that it's spying on them, it creates a burden for their loved ones, or they don't know how to use it. Finding senior friendly technologies can mitigate those fears
For other home care best practices, download our free white paper, Seven Habits of Highly Effective Home Care Agencies. Just click the link or the picture below to download. Plus, we'd love to hear about the technologies and practices that are helping the seniors that you help to care for. Please contact us, to share them.
If you're interested in scheduling an online demo of our home care or care transitions software solutions, just click this button: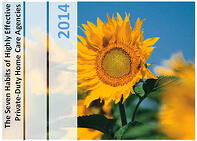 Ankota provides software to improve the delivery of care outside the hospital, focusing on efficiency and care coordination. Ankota's primary focus is on Care Transitions for Readmission avoidance and on management of Private Duty non-medical home care. To learn more, please visit www.ankota.com or contact us.