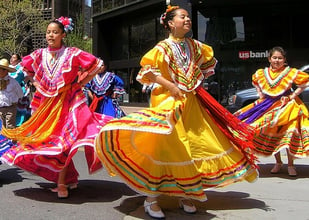 From Wikipedia we get that "Cinco de Mayo. Spanish for "May 5th", or literally, "Five of May") is a celebration held on May 5. The date is observed to commemorate the Mexican army's unlikely victory over French forces at the Battle of Puebla on May 5, 1862, under the leadership of General Ignacio Zaragoza Seguín. In the United States, Cinco de Mayo is sometimes mistaken to be Mexico's Independence Day—the most important national holiday in Mexico—which is celebrated on September 16."

What Can Home Care Learn from this Error?

In home care, our goal is to have a victory over inaccuracy. Something as simple as Cinco de Mayo we should get right. We feel the same about our services. We should make sure that our caregivers are executing everything that our supervisory staff put on the care plan. If we're working on a Medicaid waiver program, we should make sure that we're providing exactly the right number of visits and hours so that our client's care experience is maximized. When it's time for an audit, we should have 100% confidence that our clock-ins and clock-outs are right. When it comes time for billing or payroll, we need it to be on-time and correct. All of these potential errors should be prevented by your home care software and the software should be simple to use.

What Should You Look for in Home Care Software:

Here are a few of the minimum things you should be getting from your home care software:

You should be able to on-board a client in 2 minutes
When you set schedules, they should stay in effect until you change them (no need to recreate them week after week)
There should be no opportunity for a disagreement in care plans.
You're caregivers shouldn't have to enter codes to indicate what work they did, they should be prompted to report on every item in the care plan
Visits that don't match your screening criteria should be flagged in real time. This can include incorrect clock-in/clock-out times, incorrect visit duration, incorrect care plan items reporting, clocked in from wrong phone number or wrong GPS location or more.
When it's time for billing and payroll, these should be calculated automatically
Your software should also help you to differentiate from competition:
The bullets above represent the minimum functions that your software should help you with. In addition, your software should help you stand out. Some features that can help make you different are as follows:
A family application to keep family members in touch with their loved one's care
Ability for caregivers to clock in with telephony or a smart phone
An ability for caregivers to apply for a job on your website and feed directly into your software
Similarly, an ability for potential clients to request a consult on your website
The ability to manage care transitions, making you a candidate to get referrals from hospitals
Remote monitoring to alert you when a client might be trending towards a hospitalization
A Cinco de Mayo Bonus

So now you know the real meaning of Cinco de Mayo, be sure to test your friends at your next gathering or happy hour. While you are at please enjoy awesome recipe for guacamole from Chipotle that is sure to delight the taste buds of you and your guests on Cinco de Mayo or any other day.
If you're interested in a demo of Ankota's software solutions, just click the button below:
Ankota provides software to improve the delivery of care outside the hospital, focusing on efficiency and care coordination. Ankota's primary focus is on Care Transitions for Readmission avoidance and on management of Private Duty non-medical home care. To learn more, please visit www.ankota.com or contact us.