Today's guest blogger is Rachelle Wilber (see her bio below)
Some people believe that healthcare is a universal right, while others disagree. One thing is for certain - better education can lead to a healthier, more productive life. People, (especially the elderly) who are educated about how their body works, and what things affect them, can more easily avoid sickness and properly treat illnesses that come up. After all, having a better chance of increasing their own state of wellness makes it easier to keep them healthy. Taking a quick look at a few things that be of great benefit to a patient's health in the later stages of life can be a great source of help and ideas.
Delicate Balance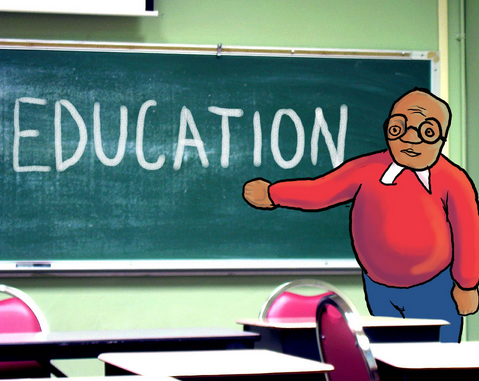 All health is delicate, but the health of the elderly can sometimes be a little bit more tricky. When it comes to the elderly, healthcare still hinges on education. When dealing with a patient that has a condition or specific ailments, it's important to learn as much about their medical background as possible. Asking them about their health over the years can yield some information to go off of. However, their concrete medical background can yield crucial information that they may not remember. After all, no one of any age can remember their entire medical history. With their permission, take an in-depth look at their medical history to ascertain what would be the best treatment plan for them. For instance, if someone was a former smoker and has COPD symptoms, it may be best to treat them in a similar manner. Of course, consult with your colleagues and advisors to determine what the best course of action for their individual situation would be.
Educating the Elderly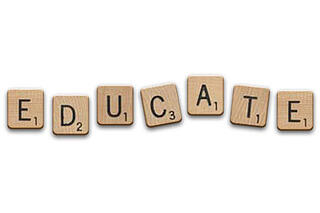 The aged are especially vulnerable to illness and disease unfortunately. They are exposed to more bacteria and viruses due to being in close quarters with other residents or patients. Their immune systems can sometimes be a little delicate and therefore, sickness can be more prevalent and common. There is already a well-understood need to educate them about general matters concerning their health, but more should be done to educate them about specific areas of their own health that they have control over. Educating them about the health of their communities is also important. For instance, obesity is a topic of concern for many people, and here in America, people aren't given more healthy food choices and adequate opportunities to exercise. Educating the elderly about their exercise options can make them happier, healthier, and help them feel more like themselves.
Preventative Care
The general trend in medicine is to treat conditions after they have manifested symptoms. Often times, it's already too late to reverse the course of bad habits and certain illnesses that weren't dealt with at early stages. This is especially important to consider when it comes to older folks' health. Make sure they aren't putting off medical care until there is an absolute emergency at hand. An individual who has an RN or MSN degree explain the importance of preventative care can really help overarching healthcare concerns. The failure to recognize medical issues due to a lack of education is inexcusable in our modern society. There is a saying - "an ounce of prevention is worth a pound of cure." This statement rings true when more people are educated about common illnesses and the importance of preventative healthcare.
Education leads to cures. Scientists and medical professionals study ways to prevent and better treat illnesses on a daily basis. Yet, the average person can also use education as a tool to enhance their quality of life. The elderly deserve a better quality of life, and it's up to their medical personnel to give them the tools to do so. Knowledge is power, especially when health is concerned.
Today's guest blogger is Rachelle Wilber. Rachelle is a freelance writer living in the San Diego, California area. She graduated from San Diego State University with her Bachelor's Degree in Journalism and Media Studies. She tries to find an interest in all topics and themes, which prompts her writing. When she isn't on her porch writing in the sun, you can find her shopping, at the beach, or at the gym. Rachelle recommends researching an RN to MSN online degree for more information. Follow her on Twitter (@RachelleWilber) and Facebook.

--------
If you're interested in scheduling a live demo of our software solutions, just click the button below or to read about other suggestions od how to differenntiate your business, click the image below to receive "7 Habits of Private Duty Home Care Agencies":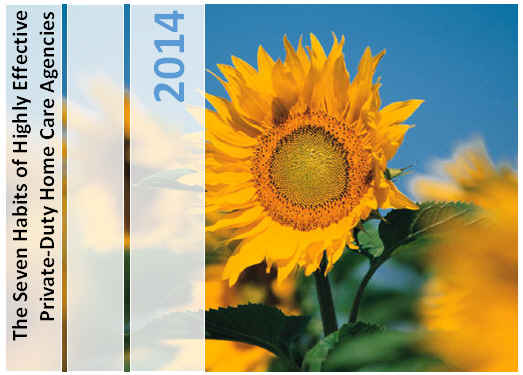 Ankota provides software to improve the delivery of care outside the hospital, focusing on efficiency and care coordination. Ankota's primary focus is on Care Transitions for Readmission avoidance and on management of Private Duty non-medical home care. To learn more, please visit www.ankota.com or contact us.

If you're interested in scheduling an online demo of our home care or care transitions software solutions, just click this button: