Chicago-based freelance writer Beth Kelly is our guest blogger for today. She has brought us interesting stories about fall activities for seniors, how to provide "green" senior care, a winter watch list for seniors, and compelling aging in place technologies. Today, she provides us with a summary of this decade's White House conference on ageing.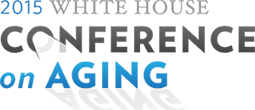 Once a decade, politicians and experts gather in Washington for a once-in-a-decade event. The White House Conference on Ageing (WHCOA) is a chance for the President and others to address the issues and concerns facing older Americans. Since 1961, this conference has been held and generally featured multi-day conferences. For 2015, Congress did not approve any of the funding for the WHCOA event. This led many to fear it may not happen at, but thanks to some hard work, diligence and the help of groups like AARP and the Leadership Council of Aging Organizations, the 2015 WHCOA was held on July 13.
Of the topics addressed at this event, one of the most important is a strong retirement and savings plan for middle-class Americans. Even though President Obama has attempted to pass legislation that would require employers to enroll employees in a retirement plan through the job, his efforts have not made it through the federal level. In the wake of this blockage, many states have forged the path ahead to require more and more employers to do something to help the future of their employees.
At yesterday's event, President Obama announced that he has directed the Department of Labor to help states find a way to help employees while still falling in-line with federal laws and regulations. This can help protect the savings and retirement plans brought by the state-based regulations. Going forward, the number of Americans over 65 will be one of the fastest growing demographics, making policies and changes like this even more important.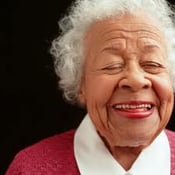 This rising demographic also means that more stringent rules on long-term health care, healthy aging and elderly justice are needed. It's especially important considering the fact that it's estimated that two thirds of Americans over the age of 65 will need long term care in the future. This is why the President announced that new rules to both Medicare and Medicaid services will increase the quality and safety requirements of nursing homes and long-term care facilities. This is the first update in almost 25 years to bring the quality of life for those needing long-term care to a much higher standard. It's also a timely topic considering this year marks the program's 50th anniversary, leading many to analyze the shadow it's become of the original program.
These changes will help Americans as they enter long-term facilities, but changes announced from the U.S. Department of Agriculture are aimed at helping those homebound and disabled get the nutrition they need, particularly those in underserved rural areas. The main change will affect the Supplemental Nutrition Assistance Program (SNAP). A change proposed will allow elderly and disabled persons that are homebound to use these federal benefits towards services that allow these Americans to order food that can be delivered.
Clarifications were made to the Victims of Crime Act (VOCA) by the Department of Justice. These clarifications help ensure that funds allocated to victim services will be extended to crimes against the elderly as well. These crimes include abuse, fraud, financial exploitation and more.
Finally, caregiver technology was another strong point addressed. Caring for a loved one that suffers from illnesses such as Alzheimer's or dementia can be trying and time-consuming. In our modern era, there are plenty of technological devices that can aid in this care like the internet of things, home automation, home security systems and telemedicine for remote treatment. Of all the tech that was discussed and has come out in recent years, items with sensors that alert loved ones are probably the most exciting. This sensor technology has many different and useful applications, including alerting caregivers when pill cases are opened, if a patient leaves their home or living complex and even when they are asleep and any sleeping patterns or changes that may occur. All of this new tech is another step towards the smart-home for the elderly. Using a simple smartphone app, caregivers can more easily monitor and control what happens within a patient's home.
With such a growing elderly population, we cannot put off caring for ageing Americans. The WHCOA event is Washington's way of showing how important each and every life is in this country. By making much-needed changes to elderly care regulations and highlighting some of the new tech available for caregivers, the White House has shown that they will stand behind Americans and help them stay healthier longer.
Thanks again to Beth for her post. If Ankota can help you with software for home care or care transitions, please contact us!
Ankota provides software to improve the delivery of care outside the hospital, focusing on efficiency and care coordination. Ankota's primary focus is on Care Transitions for Readmission avoidance and on management of Private Duty non-medical home care. To learn more, please visit www.ankota.com or contact us.