Ankota CTO Ken Accardi is quoted in a new video released by Babson College to promote their Fast Track MBA program. The Fast Track MBA was designed to enable successful mid-career professionals to learn the skills needed to be successful entrepreneurs. Ken completed the program in 2005 and uses the knowledge from his Fast Track MBA on a daily basis at Ankota.
"Before my studies at Babson, I already knew how to create software products such as scheduling software for home care," Accardi explained, "but I never would have known how to optimize the product to fit into the health care value chain. Our ability to fully understand what home care customers need in order to be successful and then to apply our expertise in process management, SaaS, cloud computing and other areas has led to our success. I also learned that 'the whole entrepreneur' needs to be able to do whatever it takes - so as a CTO I'm also a web master, a quality leader, a CIO and even our face to the social media."
About the Babson Fast Track MBA
In just 24 months-considerably less than traditional part-time MBA programs-you can earn an MBA from one of the nation's most respected business schools. Fast Track combines in-person and Web-based learning by pairing the most up-to-date virtual learning technologies with highly innovative approach to business education. The Fast Track's central, unifying theme is entrepreneurial leadership in a changing global environment.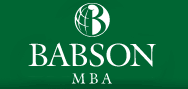 About Ankota
Ankota is the pioneering company in the field of Healthcare Delivery Management (HDM). Ankota provides Home Care Software Solutions delivered via the Software-as-a-Service (SaaS) model that improves efficiency and compliance within Home Healthcare Operations. All Ankota solutions are designed with inputs from the home care community with the goal to provide better patient care in a provider-friendly manner. For more information, please visit www.ankota.com.