Combining Peer Support with Disease Management to Improve Drug Addiction Recovery Outcomes
BALTIMORE, MARYLAND (August 9, 2010) - Ankota, Inc., a Healthcare SaaS company, submitted an application to the National Institutes of Health (NIH) for a Small Business Innovative Research (SBIR) Grant. The SBIR program was created, in the words of program founder Roland Tibbets: "to provide funding for some of the best early-stage innovation ideas -- ideas that, however promising, are still too high risk for private investors, including venture capital firms." For the purposes of the SBIR program, the term "small business" is defined as a for-profit business with fewer than 500 employees, owned by one or more individuals who are citizens of, or permanent resident aliens in, the United States of America.
Ankota's grant application is entitled "Improving Peer Based Addiction Recovery Management through Information Technology." The premise of the research is that recovery from addiction is a long process that requires more than just addition recovery. It also requires treatment of medical needs, and social needs to drive the lifestyle and behavior change that will ultimately lead to full recovery. The approach combines peer support (such as Narcotics Anonymous [NA]) and disease management techniques (used for acute issue recovery and chronic disease care). This provides a framework for complete addiction recovery, but since it can take three to five years, automation is critical to keep things on track.
Collaborating with Ankota are the following:
Dr. J. Hunter Young, MD - Johns Hopkins
Dr. Maxine Stitzer - Johns Hopkins
The Center for Health Information and Decision Support (CHIDS) at the University of Maryland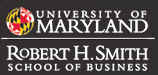 Ankota's mission is to improve the quality and efficiency of care delivery outside of the hospital. Ankota's commercial products are designed for home care agencies (private duty, home health, home physical therapy, home respiratory therapy, home infusion therapy, respiratory therapy, and medical equipment deliver including DME/HME). This research extends home care to the new discipline of peer-based addiction recovery.
"It's exciting to apply our technology to leading edge medical research," explained Ankota Chief Technology Officer Ken Accardi. "Plus we're confident that these models of care management will become both critical and prevalent when healthcare reform increases care coverage through Medicaid starting in 2014."
About Ankota: Ankota is a leading service provider of innovative, technology-based software for home care management. The company is a pioneer of next generation SaaS solutions for Healthcare Delivery Management (HDM), Private Duty, Durable Medical Equipment (DME), and Home Infusion markets. Ankota is committed to improving the quality and efficiency of health care outside the hospital setting.
Ankota's suite of solutions includes: "delivery model" optimization - automating complex scheduling requirements; telephony and web-based tracking of patient visits and health status; paperless trails for supervision and audits; billing systems integration; and accurate, real-time reporting. Ankota's Family Connect, a secure web-based tool, ensures patient families are always one click away from knowing their relative's health and well-being.
Founded in 2008, Ankota, Inc. is based in Baltimore, Maryland with offices in Washington, DC, Philadelphia, New York, Boston, Chicago, Dallas and Minneapolis. For more information please go to http://www.ankota.com/.