Ankota CEO Will Hicklen to Speak at National Transitions of Care Coalition (NTOCC) Summit in Nashville on July 18, 2013.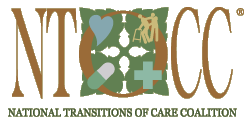 "Collaborative Ecosystems of providers will emerge to better manage Care Transitions, and will rely on new, technology-led models of care. NTOCC and its member organizations are at the forefront of the design of these models," says Hicklen, adding, "and NTOCC Summits are a terrific forum for advancing them." Lessons from other industries will be presented that will help guide health care providers and technology organizations in the development of these new models.
NTOCC News Release
On July 18, the National Transitions of Care Coalition comes to Nashville to host the Regional Nashville Transitions of Care Summit, a one day event that seeks to explore local challenges that present barriers to improved transitions, explore solutions in development by area organizations and highlight products and services innovative organizations are developing to improve transitions.
Summit sessions will feature representatives from Nashville-area quality and health care organizations, as well as nationally known experts in transitions of care issues. Nashville Summit panelists and speakers include:
Betty DeBlasio, RN, Clinical Quality Improvement Specialist, QSource
Catherine Payne, MD, FHM, Chief Medical Informatics Officer & Chief of Internal Medicine, Erlanger Health System
Julie Appleton, AVP, HCA Physician Services Coding Operations
Will Hicklen, CEO, Ankota
Cheri Lattimer, RN, BSN, NTOCC Executive Director
Dr. H. Edward Davidson, PharmD, MPH, Asst. Professor, Clinical Internal Medicine, Eastern Virginia Medical
NTOCC's Regional Summits focus on TOC challenges and solutions within the region while also offering national insights into care transitions. Next week's lunch presentation, Using Technology to Improve Transitions of Care, will provide an HIT perspective of care transitions:
Will Hicklen, CEO of Ankota, will talk about rapid shifts in technology and approaches to organizing and delivering care to support Care Transitions Initiatives as well as other cost and quality based programs. Hicklen makes the case that health care has already started on a path that is both predictable and necessary, and will discuss examples already proven in more complex industries such as aerospace and automotive. What do jets, cars and rockets have to do with health care? Find out here. The concept of leveraging "Healthcare Ecosystems" to better Plan, Coordinate and Deliver care will be clearly laid out and provide a framework that attendees can take back and build upon in their own Care Transitions Initiatives.
Limited space for the July 18th Summit in Nashville is available; visithttp://www.ntocc.org/Events/NashvilleTOCSummit/ScheduleAgenda.aspx for the full agenda andhttp://www.ntocc.org/Events/NashvilleTOCSummit/HowtoRegister.aspx to register today. If you would like to download a one page PDF to share with your colleagues, click here.