If your agency delivers care outside the home, you can expand to offer care transitions services to your community Fill out the form below to download a free white paper to learn how to ensure your success.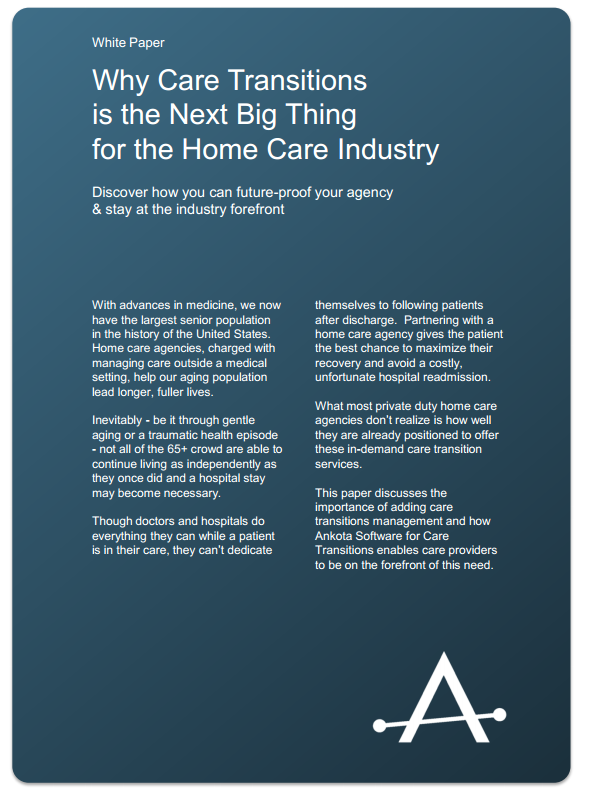 Thanks again for your interest! Fill out the form below to receive the paper. Enjoy!
You can also watch our short video that further outlines the opportunities of a care transitions initiative!