Most everyone has some experience of home care with their aging relatives and loved ones, but the industry is broad and complex...
The home care industry is growing very rapidly in the US and worldwide. The primary driver for this growth is the aging of the global population. The drivers for this are that life expectancy in the US has risen into the 80s (and the upper 80s for women) and every day, around 8 to 10 thousand members of the Baby Boomer Generation are reaching retirement age. This page is dedicated to introducing the sectors of the industry, explaining what they do, and looking at the market sizes. It should be noted that although the largest sectors from a financial perspective are home healthcare and home based hospice care that the personal home care sector is the fastest growing from a job creation perspective.
Here are some basic facts and stats:
The primary SIC code for Home Care is 80828 and the primary NAICS code is 6216108.
The US home care services industry revenue in 2020 is estimated at $96.9B per IBISWorld1 and $97B by Statista2.
Currently 15 million patients and more than 600 million patient visits each year.4
There are 35,000+ companies in the US.4
Home Healthcare providers drive more than 5 billion miles per year.4
About 70 % of those using home healthcare services are age 65 and older. In this age group, the most common medical conditions requiring home care are: heart disease, diabetes, and cerebral vascular diseases.2
Over 1/3 of the persons requiring in-home care are under age 60, availing assistance for rehabilitation, are disabled, or have chronic health conditions, often requiring patient aids for assistance.2
A majority, 80 %, of those over age 60, choose to live independently, in comfort and with an enhanced quality of life.2

By 2010, the growth in the demand for healthcare occupations will be twice that of other non-health occupations.

A good estimate of the number of home care recipients is the number of Americans over 80, which is currently ~14 million (AARP)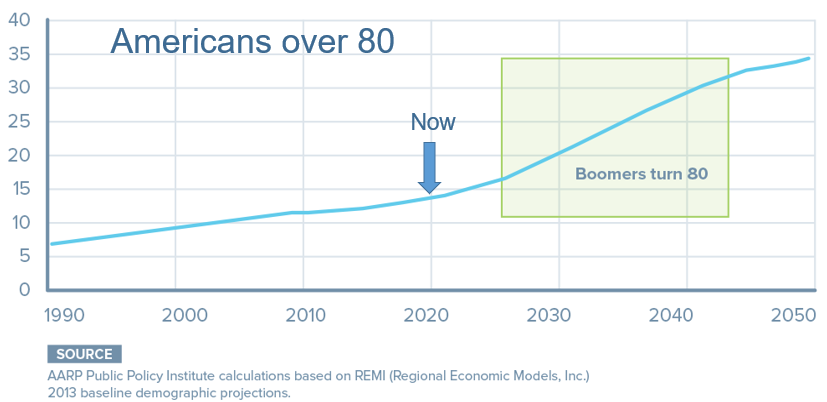 Note: This report also includes basic information on near neighbor industries that are not represented in the above revenue estimates (such as Adult Day Care, Home Medical Equipment (HME), Home Infusion Therapy and supportive services like Area Agencies on Aging (AAAs) and Centers for Independent Living (CILs).
Check out our Launch Kit to help accelerate your home care business!