Nominate a Caregiver for Caregiver of the Month!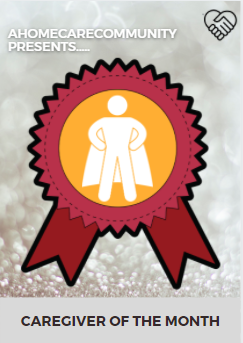 The Caregiver of the Month, sponsored by AHomeCareCommunity.com (AHCC), gives you a chance to spotlight one of your own caregivers with an exciting award! What do they receive?

First, they receive a shout-out on our AHCC site with a wide-ranging audience. Secondly, they get a small token of gratitude for being outstanding in their field.
And what is even more exciting, they will qualify for the AHCC Caregiver of the Year to be presented at the beginning of 2022. ​

Just fill out the form to nominate your outstanding caregiver!