If your agency delivers care outside the home, you can expand to offer care transitions services to your community Fill out the form below to download a free white paper to learn how to ensure your success.
Everybody Wins: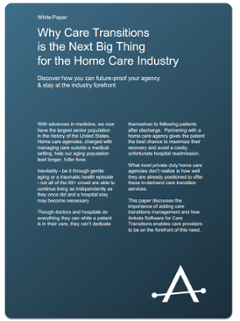 Hospitals Win by Reducing Readmissions and Avoiding Penalties
Home Health Agencies Win by Selling Care Transition Services
Patients Win with Better Outcomes
Thanks again for your interest! Fill out the form below to receive the paper. Enjoy!