For Immediate Release: July 30, 2020
Ankota CEO Ken Accardi Featured on the Futurized Podcast to Discuss The Future of Elderly Care
Boston, MA
Ankota CEO, Ken Accardi, was featured in the July 28th episode of the Futurized Podcast to speak about The Future of Elderly Care. The podcast is hosted by the author and futurist with MIT pedigrees, Trond Undheim. The series explores all sorts of future technologies like Edge Computing, Artificial intelligence, Block Chain, the Internet of Things (IoT) and more.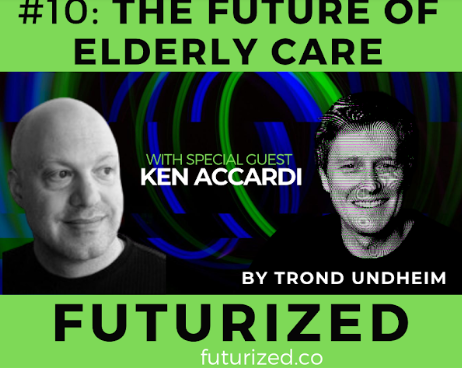 Ken's predictions for home care are very optimistic. The market will more than double. The future elderly population will be tech savvy and there will be incredible opportunities for human collaboration with artificial intelligence and robots.
In 30 years there will be more than 90 million Americans over 65 and this emerging market will be one of the best creators of value as we approach the middle of the 21st century.
You can access Futurized wherever you get Apple Podcasts, Google Podcasts, Stitcher, or wherever you get your podcasts on your favorite device.
About Ankota
The mission of Ankota is to enable the heroes who care for the elderly and disabled living at home to focus on care rather than tech . Ankota's highly customizable software offers full home care agency and Electronic Visit Verification (EVV) management including office management, caregiver telephony, and an offline Mobile GPS App. Ankota believes that strong collaboration between the home care community and the healthcare system is key to achieving population health. This vision drives Ankota's innovations. Learn more at www.ankota.com