Care Coordination Concepts, Inc. provides practical approaches to help non-medical home care providers enhance market position by focusing on delivering health maintenance value to clients and their health system providers. Cathy Meckes was co-founder and president of a licensed and Joint Commission accredited provider of private, insurance and waiver program funded in-home skilled nursing, nurse care coordination and non-skilled supportive services. Cathy has written todays blog (and the white paper below). Enjoy!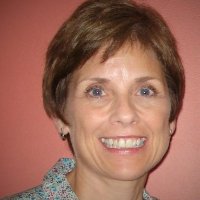 Recent focus on transitional care has non-medical home care providers excited. Maybe as providers consider how to ensure smooth transitions home from acute and long-term care, they will begin to understand and recognize (finally!) the role non-medical (supportive) services can play. Maybe (finally!) providers will recognize that non-medical in-home care can cost effectively help ensure all the important aspects of transitional care, including medication management, follow-up appointments, red flag alerts and accurate information about how the patient is functioning back at home.Maybe…but maybe not. Here are three reasons why:
Focus Shift Needed
The healthcare system should be focused on supporting individuals in the phase "Health Maintenance"—where in-home supportive care can make a huge impact—but the phase "Acute Care" has traditionally consumed the lion's share of available resources. Transitional care is simply the connector between the most expensive and well-supported health system phase—acute care—and the phase we're actually all seeking (but not adequately supporting)—health maintenance. If providers don't understand the role that non-medical care plays in the critically important but least supported phase of the system—health maintenance—what makes us think providers will recognize that role for transitional care?
Lack of a Clear Standard
There isn't a uniform well-established and recognized transitional care process. Although hospital and physician groups frequently draw from research-based transitional care models for program components, the actual processes vary significantly in terms of provider leadership, other provider involvement, specific activities and communication/documentation systems. That makes it harder for a non-medical provider to fill a standardized role, or offer a standardized service. And because transitional care connects a patient to home, additional variables beyond those attached to the patient's specific diagnosis and health condition—issues like home safety, cleanliness, nutritional support, transportation, person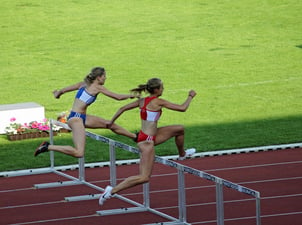 al hygiene, family support, etc.—make standardized protocols less effective.
Medicare Mindset
Some providers and even more patients think "If Medicare doesn't pay for it then it's not important." Medicare does not pay for supportive services, not because they aren't important, but because they are beyond the scope of the Medicare mission. Fortunately, payment reforms that are moving providers toward risk and performance-based payments should underscore for providers that how long and how successfully a patient lives at home has a huge impact on successful health outcomes, defined by the triple aim goals of effective and efficient care that meets patient expectations.
So, What's a Non-Medical Home Care Provider to Do?
Start by adopting health maintenance as your end goal.

Analyze the services you currently provide and those you could develop in light of how and what they contribute to health maintenance.

Consider how your services could be targeted more directly towards a contribution to improving and maintaining health, and how you can communicate that directly to the providers responsible for the patient's long-term health.

Document and communicate how both the direct services you provide and the quality of the care oversight built into your processes contributes to the maintenance of good health and the avoidance of costly acute care.
The in-home supportive care providers who earn recognition and referrals for a role in long-term health maintenance will find their services in demand for transitional care.
- - - - -
Cathy has written a recent whitepaper that we think you'll finf useful, entitled "Non-Medical Supportive Services: Establishing a Role in a Heath-Maintenance-Focused System" that you can download for free by clicking the link.
If you're interested in scheduling an online demo of our home care or care transitions software solutions, just click this button:
Ankota provides software to improve the delivery of care outside the hospital, focusing on efficiency and care coordination. Ankota's primary focus is on Care Transitions for Readmission avoidance and on management of Private Duty non-medical home care. To learn more, please visit www.ankota.com or contact us.