Sometimes we at Ankota come across good articles on the websites of other organizations and we like to share them with our readers. Today's post is such a piece posted last week by Horizon Care Services on their web site, which I read on the National Association of Professional Geriatric Care Managers' LinkedIn Group. The article is How Seniors Survive Medicare Hospital Discharge. For those who do not know this Horizon, they are a well regarded organization in Florida providing home healthcare, private duty and, pointedly, Geriatric Care Management (GCM) services in beautiful Miami-Dade, Palm Beach and surrounding areas.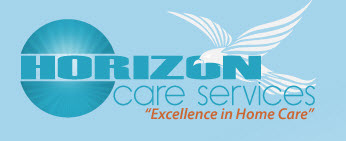 The article points out that a recent Harvard study shows avoidable readmissions account for more than $12 BILLION of Medicare spending annually. Other studies peg this number as high at $17 BILLION spent by Medicare on hospital readmissions that should have been avoided. Whichever number tickles you best, it's a whole lot of money spent wastefully. Moreover, these readmissions needlessly cause stress and heartache on patients and their families.
Seniors are particualrly vulnerable when being discharged from the hospital. Numerous studies show that general alertness and ability to stay attentive is diminished after being discharged from the hospital and typically requires months to recover from, regardless of the original reason they were admitted to the hospital. Clearly, assistance is required. It is well known that bringing an elderly parent home from the hospital can make family members anxious and few are trained or equipped to handle the task. It's not just an issue of lifting mom up from a wheelchair and into the bath, it extends to a complex maze of coordinating numerous services and multiple service providers, and even filling and monitoring medications. We can no longer leave the primary caregivers--the family members--alone to handle these transitions...it's costing the system at least $12 billion each year and undue stress to patients and their families.
There is a tremendous opportunity to help improve transitions from hospital to home, beginning with the process of planning for discharge. Discharge should pair the right resources to the right plan of care to assure that patients receive the care and follow up they need to help them recover well at home. Professional resources must be made available to help with transitions and assure that the right kind of medical care and personal support is available. Fortunately, products like Ankota's Care Coordination technology can assist with the planning and delivery cycles, assuring greater efficiencies, lower overall healthcare costs and healthier patients.
The home healthcare ecosystem-- the many tens of thousands of companies that provide home healthcare, private duty care, and other related services-- is especially well suited to be the delivery model for this type of care. The HME provider is needed to provide equipment and supplies, the pharmacy needs to fill medications, and nurses and aides must be coordinated with appropriate care plans. They all need technology and expertise to bring these providers into a well coordinated "network" that operates efficiently, coordinates services, and can deliver needed products and services in mobile healthcare models.
The discipline of organizing and providing these services for the elderly is often called Geriatric Care Management. It's not just for care after discharge, it's also for helping to care for the elderly on an ongoing basis. These are experts that are well trained in the best practices of caring for the elderly, knowing what services they need, and bringing them together in a well coordinated and monitored, accountable plan.
The providers in the home health care ecosystem that stop thinking of themselves solely as a "Private Duty agency," or an "HME delivery company" or a "Home Healthcare agency" or a "Rehab or Therapy agency" and start looking at their role--and value--in coordinated care and accountable care models WILL WIN. That's where the greatest opportunities and the highest rewards await them. Engage with Geriatric Care Managers, or in many cases, providers should employ Geriatric Care Managers to lead their involvement.
Ankota develops technology to help companies like these to coordinate care and operate more efficiently. Please let us know if we can help you make the transition to a better coordinated, more efficient business.