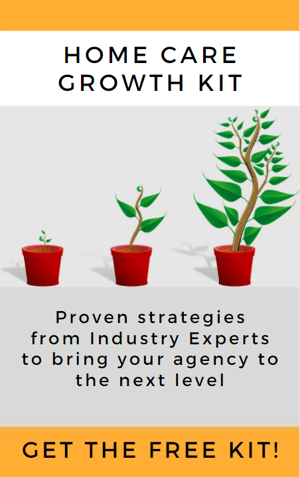 This chapter of Ankota's Home Care Growth Kit focuses on marketing. With that in mind, we've compiled four great resources for you to kickstart your agencies growth. Let's jump right in:
Optimize your Digital Marketing Success
First up, we have a fantastic piece from
Home Care Marketing Pros
(formerly Providentia Marketing) where they focus on the following key fundamentals:
Know your audience

Cast ads to a wide audience, but not too wide

Once you have a visitor, re-market to them with Facebook or Google Ads
The article is called How to Grow your Home Care Agencies Digital Marketing Reach, and you can access it here:
Weekly Activities for your Home Care Marketing Reps
Next up is a video from Steve "The Hurricane" Weiss wherein he outlines a series of weekly activities for your home care marketing reps:
There's a relative newcomer on the scene, called AidQuest, who provide a unique service of live home care experts who chat with visitors to your website 24-hours a day. Before starting AidQuest, its founder, Kamran Nassar, ran one of the fastest growing agencies in the country.
Here is his three part series of home care revenue growth (click the 3 titles below):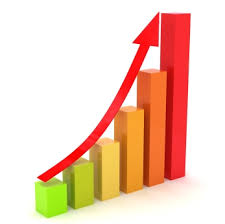 Installment 1: Understand what it takes to increase revenue by $1M
Installment 2: How many leads do you need and where will you get them?
Installment 3: Understand how Google finds you and juice up your website
Marketing Strategies to Grow Clients from Valerie Van Booven
This video provides another interesting angle on marketing for client growth:
Thanks for reading and for working toward jumpstarting your agency's growth journey. Home care is a vital to the health and happiness of so many, so thank you for the work that you do!
If you'd like to receive future chapters of the Home Care Growth Kit, just click the button below:
.
For a quick and shameless plug, Ankota wants to be your home care software provider. We consider home care professionals to be heroes, and our mission is to take care of the home care tech so you can focus on the "hero stuff" like providing great care, recruiting and retaining great caregivers and growing your business. If you'd like to connect, please click here.
Ankota is the Software for the Heroes of Home Care. We truly embrace the notion that caregivers and home care companies are heroes. Our top priorities simplicity, caregiver retention and outstanding service. Visit us at https://www.ankota.com.