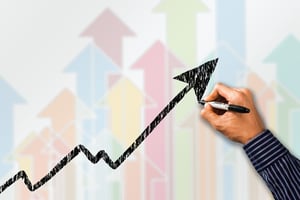 Regular readers of the Ankota blog likely know that we often share the resources and content provided by
Home Care Pulse.
Their offerings are always pertinent and are filled with useful suggestions and insightful data on a wide range of home care-related topics.
As usual, the team at Home Care Pulse offers an easy to read/navigate article. I found it to be super interesting and informative and I feel that it can serve as a blueprint, a general guideline, a way to energize your thinking, or a reminder for ways to measure and focus your efforts with your business,
Please take a look at
the full article here
for the specific suggestions and in-depth analysis, but as a way to get you started, here are 4 of the high level topics that the article covers:
Sales & Marketing

Client Experience
Operations

Recruitment & Retention
Read the full article and as always, let let us know your thoughts on it.
If you haven't read our eBook on managing a Home Care business, please click the button below to get your copy today!
Ankota provides software to improve the delivery of care outside the hospital, focusing on efficiency and care coordination. Ankota's primary focus is on Care Transitions for Readmission avoidance and on management of Private Duty non-medical home care. To learn more, please visit www.ankota.com or contact us.