This article isn't like our usual blog posts that cover specific topics surrounding home care, medicaid, and private duty agency Best Practices. This article offers some suggestions for effective marketing since marketing is an important part of growing any agency.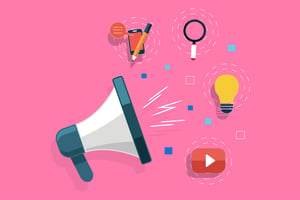 I recently read a blog article entitled,
"16 Marketing Ideas For Home Care & Service Business"
from Designhill.com that was written a few years ago but has a lot (16, in fact) suggestions for creating or improving marketing strategies for home care agencies.
Running a home care agency can sometimes be an overwhelmingly difficult and time-consuming job so marketing efforts can get lost in the shuffle. In other cases, marketing may be a priority, but it can be difficult to know what current Best Practices are, or even where to start. If you do have a strong handle on your marketing efforts and are yielding good results, first off, that's awesome! But even in that case, the article's suggestion may be good reminders, a refresher course, or perhaps an addition to your already strong marketing efforts.
You can take a look at
the entire article here
,
since it provides in-depth examples and a breakdown of each of the three 16 tips, but as a way to get the ball rolling, here is the list:
1.Create An Informative Website

2.Create A Corporate Identity

3.List Your Business In Directories

4.Spend On Online Advertising

5.Become A Source Of Information

6.Start A Newsletter

7.Partner With Hospitals

8.Conduct Free Health Drives

9.Associate With Senior Issues

10.Conduct Seminars And Talks

11.Create A Comprehensive Referral Program

12.Spend On Sponsorships

13.Invest In Client Relationships

14.Use Video Marketing

15.Don't Forget Local Advertising

16.Engage With Online Review Platforms

What have you found to be the most effective marketing strategies for your business? Which ideas didn't get results? Are there any marketing ideas you have questions about or are wondering if others have tried? Are there any questions you have for other folks, or feedback to offer other readers?
If you'd like to learn more about managing a Home Care business, please download Ankota's free e-Book by clicking the link below:
provides software to improve the delivery of care outside the hospital, focusing on efficiency and care coordination. Ankota's primary focus is on Care Transitions for Readmission avoidance and on management of Private Duty non-medical home care. To learn more, please visit www.ankota.com or contact us.