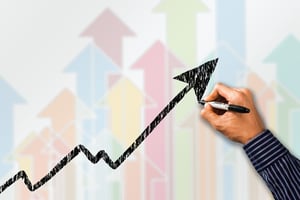 I am often asked by folks for a few easy suggestions to market home care agencies and businesses in general.
But even when you adjust for advancements in marketing best practices and automation, to paraphrase an old adage: Anything worth doing takes time and effort.
Though the above is true, that effective marketing with a strong ROI is rarely easy, there are ways to market your business that are simple.
Here's a quick excerpt from the article to entice to read the entire article that offers links to even more marketing ideas for you:
With all that in mind, here are three simple ways to market your business:
Ask Clients to Offer Testimonials/Reviews for Social Media or Your Website
Write Regular Short Posts On Social Highlighting Your Team
Offer Bonuses to Your Caregivers and Clients for Referrals
Share Your Knowledge via Video, Blog, Podcast, Event, Social Media, Monthly Newsletter, or Mentoring
Granted, this list is pretty basic and it's likely many folks reading this are already doing a good amount of these suggestions. If so, let us know which f these strategies worked best for you and which didn't...and perhaps what you learned along the way
If you haven't given the 4 ideas a try, maybe give it a go. If you'd like more in-depth or advanced ideas that take a bit more work, take a look at the the Wordstream article I mentioned
Also, if you haven't read our eBook on managing a Home Care business, please click the button below to get your copy today!
Ankota provides software to improve the delivery of care outside the hospital, focusing on efficiency and care coordination. Ankota's primary focus is on Care Transitions for Readmission avoidance and on management of Private Duty non-medical home care. To learn more, please visit www.ankota.com or contact us.