Beatrix Potter is an accomplished health blogger working at
Academized
and
Essayroo
writing services. Her writing focuses predominantly on caregivers, including offering advice and tips for working safely, as well as developing and implementing best practice when providing care, both at home and in nursing homes. Beatrix is also an online proofreader at
UKWritings
website.
Enjoy her post (below).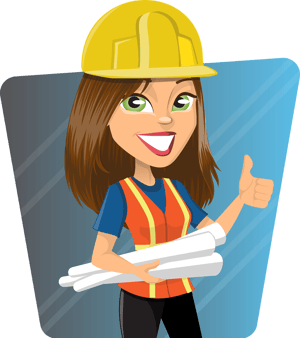 For caregivers, working in a patient's home can be an unpredictable and variable environment. Caregivers can face a range of potential safety risks, from slips and falls, to physical and muscular injury.
In order to ensure that they are able to provide the highest quality care to patients, they must make sure that they take their own health, safety, and wellbeing into consideration too.
Here are five tips to support caregivers to stay safe whilst making house visits.
Look After Your Physical Wellbeing
Home caregivers often suffer from a range of physical ailments. In particular, they tend to suffer from joint pain, back pain, as well as a diminished immune system, which can lead to more frequent illness.
One of the ways caregivers can prevent physical injury is by ensuring that they practice safe lifting techniques and habits. In some instances, some home health agencies utilize a buddy system, in which two workers are able to team up in order to provide safe care for hard-to-transfer or heavy patients.
If you're working alone you should always make sure that you are practicing good body mechanics and safe transfer practices. Be particularly attentive when transferring patients in the shower or from their bed to a wheelchair. Make use of transfer systems, as well as any other assistive devices that might be available to you.
Be Aware Of Potential Hazards
It is important to be aware of any potential risks and hazards and ensure that you eliminate these as quickly as possible. This includes making sure that any household spills, leaks, or incontinence accidents are cleaned up immediately to reduce the possibility for a slip or fall; both for caregivers, as well as patients. Similarly, look out for any clutter that can obstruct your path and potentially lead to a trip or fall.
Wear Suitable Clothing
You should wear clothing appropriate for the job. You may have a uniform, but ensure that your clothing allows you to move freely. You should also wear gloves and any other special protective equipment you may need when carrying out tasks.
Your footwear should be comfortable, allow for easy movement and for good traction. You should always keep your shoes on when you are in a patient's home to prevent any injuries to your feet and to reduce the potential for slips and falls. Instead, wear disposable surgical covers or even leave a spare pair of shoes at the house that you only wear when you are there.
Personal Safety
Whenever you are providing care in a patient's home, you should follow basic personal-safety protocols.
Firstly, someone should always know where you are at all times, so make sure you check-in regularly. Ideally, you would also phone your patient to confirm your visit. As you travel by car, it is essential that you ensure your car is in good working order, that it has sufficient gas and that you keep an extra set of keys on you in case you accidentally lock yours in the car. If you're visiting a new patient, check the route before you set off and if you need to make a call or check directions, pull over to do so. Avoid talking on the phone as you drive as it will put you at increased risk of an accident. Finally, whenever you visit a patient's home, be sure to lock your car and windows and keep all valuables, including your bag, in the trunk and out of sight.
Be Aware Of The Environment
It is important to always be aware of your surroundings and take necessary precautions to keep yourself safe. If your patient's home is in a high-crime area, you should be particularly vigilant. If at any point you feel unsafe, or you see activity around a patient's home that frightens you, call your supervisor or client to find out how you should proceed.
You should always avoid going into a situation in which you feel you will be unsafe. If at any point you feel or are threatened in a home you are working in, you should leave immediately and contact your supervisor at once.
If you'd like to learn more about managing a Home Care business, please download Ankota's free e-Book by clicking the link below:
provides software to improve the delivery of care outside the hospital, focusing on efficiency and care coordination. Ankota's primary focus is on Care Transitions for Readmission avoidance and on management of Private Duty non-medical home care. To learn more, please visit www.ankota.com or contact us.