I came across an e-book created by the Home Care Association of Florida that is filled with great step-by-step ideas for marketing a home care agency. The intro to the piece focuses on the state of Florida to start, but the promotional and marketing ideas they present are pretty much all applicable to any state.
I suggest clicking the following link to take a look at it:
MARKETING TOOLKIT - A GUIDE TO CREATING A WINNING MARKETING PROGRAM FOR YOUR HOME CARE AGENCY - provided by the HCAF
Reading through the e-book reminded me of a blog post we did offering 6 ways to improve and enhance your agency's marketing efforts. Together with the above guide and the following suggestions, they make for a solid resource for folks so I decided to repost that blog article here, in case folks missed it:
As we've mentioned in the past, Tim Rowen and Home Care Technol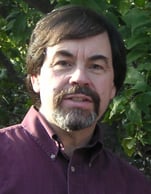 ogy Report are favorites of ours here at Ankota. Tim and HCTR are invaluable resources for folks interested in keeping up with innovations in the home care space. I subscribe to HCTR's email list and I receive regular informational emails from Tim that includes industry news, reviews, and thought pieces.
A recent email I received from HCTR resonated with me as a marketer because in only a few sentences, Tim provided a number of ways to increase referrals for home care agencies.
In his email, Tim thanked a home care agency for the excellent level of care that his mother is receiving. He also relayed a personal story to illustrate why he felt they were worthy of notice. This seems simple enough, so why did it resonate with me as a marketer?
Long story short: It was a sincere and specific compliment based upon personal experience from an industry Thought Leader that was shared to an audience broader than the home care agency had already. In other words, it was free promotion to a wide audience from a trusted source with direct experience of the service.
What agency wouldn't want a recommendation from a trusted industry leader sent to an audience that is already requesting the information from that person?
Given that introduction, the question becomes, what can we learn from the story to help improve and grow our business? As a start, here are 6 lessons that sprung to my mind thanks to Tim's story:
Provide Exceptional Service
For the most part, the success of your agency begins and ends with providing exceptional and personalized service to your clients and their families. Whether it's general word of mouth or a "shout out" by an industry leader, no one is going to recommend your business if they don't feel that you truly care about the client and their family's well-being. For veterans of the home care industry, you likely know this better than I.
Beyond that, it's likely that providing excellent service and caring about each individual client's well-being is not an issue for you. Rather, the challenge is how to get the word out to prospects about all your great work caring for folks?
Glad you asked...
Request Online Reviews
An increasing number of us look to online review sites such as Yelp to inform us about a new service or product we are considering purchasing. I know folks in home care are often busy caring for their clients to do anything more than the basics for their online presence. But based upon how consumers decide to spend their money, having strong online reviews are important. If for no other reason than it is likely that your competition is working on improving their reviews, it is important that your business does as well.
The easiest way to achieve this is to either ask clients that you feel are particularly happy with your service to write one, or send a mass email with your request can also prove effective.
Beyond Yelp reviews, here are a few online review resources you should look at. If you haven't already looked, you may be surprised to find some reviews already posted!
Google Reviews (connected to your business' Google search)

Facebook Page Reviews

Reviews Directly Posted onto Your Website
Build Trust with Influencers and Cohorts
There are a number of industry experts, Key Influencers, Thought Leaders, social media mavens part of every industry who have broad and loyal followers. If you are active on social media, odds are that you've already connected with them in some way.
Getting an endorsement, Mention, Retweet, or similar can often increase your web traffic, engagement, and the feeling that you're "in the mix". Ultimately though, if the goal is to increase revenue and create loyal customers, building trust with both Influencers and others "in your boat" is more important than a social media engagement metric.
That is, while consumers do tend to look at things like total followers, that's a pretty small part of their decision-making process when choosing their home care agency. What folks add into their process is outside opinions and Social Proof. And often what it takes to move the needle is simply providing value, support, and generosity to folks involved in your industry. Put simply, be a good online Citizen involved in your particular community.
Getting a glowing review by someone who you've built trust with (Key Influencer or otherwise) will be easy because you've proven that you are someone they want to help succeed and that your offerings can bring value to their followers.
Get Involved in Your Local Business Associations
While being a good online Citizen and contributor to your online is important, I suggest that you do likewise in the real world as well. I've noticed some folks join their Chamber of Commerce or small business organization, they read the newsletter, and that's about it. It's unlikely that approach will create dividends for you.
Building trust is the name of the game and that can only happen if you "show up". So get involved, volunteer to help out on events or committees, get to know the business people both related to your field and outside of it...provide value.
Often the folks that are already involved in these organizations continually meet a lot of other folks in the community or industry, and have built a wide network. If you do get involved, you might be surprised how often your name is the first one folks mention when others come to them for recommendations in your industry.
Connect with Folks in Your Industry from Outside Your Area
Here's a bit of a confusing mantra for you: "You don't know who you know knows." That is, folks you are connected to who you wouldn't assume could help build your business could possibly be connected to a treasure trove of prospects.
Beyond that, if you do build trust with other businesses in your field but who operate out of your area (or those parallel to your business), they will often be more likely to refer folks to you over your competition. They get to feel that they are bringing value to prospects who are outside of their expertise or local area and the assumption is that you will do the same for them when a prospect in the opposite situation comes to your attention.
Build Your Email List
The story behind this blog article began when I received an email from Tim. Or did it? Another way to look at it is that this article began when Tim continually provided value to the home care industry to the point where I noticed him as an industry expert. More to the point, this article would not have been written if A.) Tim hadn't built trust with me to the point where I felt is was valuable for me to be on his e-mail list and if B.) the home care agency that he mentioned in his article hadn't built trust with both him and his Mother.
To tie this all together:
In whatever fashion you can muster time for, build trust through your level of care and your industry/community involvement, ask those who you've built trust with to provide reviews and recommendations, and finally, build your email list so that you can promote all your new glowing reviews! How do you build your email list? That will be a blog topic for another day.
---
If you're interested in scheduling a live demo of our software solutions, just click the button below:
Ankota provides software to improve the delivery of care outside the hospital, focusing on efficiency and care coordination. Ankota's primary focus is on Care Transitions for Readmission avoidance and on management of Private Duty non-medical home care. To learn more, please visit www.ankota.com or contact us.