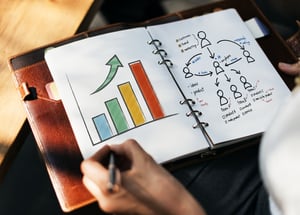 Regular readers of the Ankota blog likely know that we often share the resources and content provided by
Home Care Pulse.
Their offerings are always pertinent and are filled with useful suggestions and insightful data on a wide range of home care-related topics.
In order for our industry to grow and thrive, I believe our marketing strategies are vitally important. Moreover, it's important to "stay current" on new marketing Best Practices, to be reminded of tried and true approaches, and to learn what caregivers, clients, and patients think. With all that in mind,
I suggest that you read the entire article here, but here are just some ideas that are covered in the piece:

Consumers Trust Each Other More Than They Trust Businesses

Regardless of how well you're already doing, take steps to improve your client experience

Double down on what differentiates your agency in order to become more unique.

Actively manage your reputation and facilitate more opportunities for clients to brag about your agency to others.

Featuring client testimonials in packets that you use in meetings with potential new clients and professional referral sources

Publishing brief client testimonials on your website and social media pages
Take a look at the article
and let us know what you think. Also, if you have suggestions for other online resources, topics, or areas of interest to be covered in our blog, please reach out and let us know!
If you haven't read our latest eBook on managing a Home Care business, please click the button below to get your copy today!
Ankota provides software to improve the delivery of care outside the hospital, focusing on efficiency and care coordination. Ankota's primary focus is on Care Transitions for Readmission avoidance and on management of Private Duty non-medical home care. To learn more, please visit www.ankota.com or contact us.