Many of our readers know Ankota through our blog and as a source of useful and informative content on the topics of non-medical home care and home health. Lately though, we have received a few requests to go over what Ankota offers businesses in the health care space. So with that in mind, here are some answers to the questions that some of our readers posed:
How long have you been in business?
Ankota has been in business since 2009 and released our first software in 2010. Ken Accardi, who was an original co-founder and Chief Technology Officer (CTO) acquired the assets of the company in 2014.
Can you give us a summary of the functions of Ankota's Home Care Software?
Ankota is designed to meet all of the software needs of a home care business. Ankota handles referral management, clients, caregivers, care plans, scheduling, payroll, billing, reporting and telephony. The software is web-based and runs in a browser. In addition to telephony, that verifies attendance using caller ID, there's also a smart phone app that verifies attendance via GPS, and a fixed visit verification system that works when the client has no home phone (or does not want it to be used).
What feature of Ankota differentiates you from other home health/private duty software?
There are several features that set Ankota apart, including the following: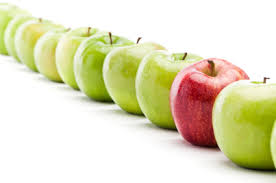 Collaboration with referral sources: your referral sources can log in to make referrals and track the clients they've referred.

Care Transiition Software: Ankota enables management of care transitions, such as helping to avoid hospital readmissions.

Interchangable Caregiver Access on Telephony or Smart Phone: most new mobile phones are smartphones. Ankota's caregiver functions run on iPhone and Android phones.

Flexibility: Ankota loves working with entrepreheurial home care agencies and developing functions to support new business models.
Can you tell us about the security of client and caregiver information that is entered into the software?
Ankota's software is HIPAA compliant. All access is encrypted and data is secured in a highly secure data center with redundant sources of power and Internet. All system components are redundant and backed up.
What determines the software price?
There is a monthly fee based on agency size, plus telephony fees that are essentially like a phone bill. Ankota's pricing is very competitive and we have great deals for start-ups.
Is the sof

tware scalable to different company sizes and also for growth?

Yes. Ankota supports small and large agencies with one or multiple offices. Our largest client has over 20,000 clients across 8 states.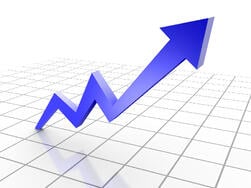 Is the software customizable to the features owners want to use?
Yes. The software is configurable in terms of the modules that are used and settings defining how they behave (such as what criteria are used to determine which visits to review). We are also happy to develop customized features or interfacs desired by our customers.
What other modules are available in Ankota beyond the basic home care functions?
Ankota strives for innovation beyond traditional home care functions and we are happy to make any of our functionality available to our home care clients. Some additional functions include the following:
Colaboration with referral sources
Scheduling optimization (e.g., when aides make many visits in a day,we optimize the routes)
Forms for nurses, care transitions and therapists, that run on tablets like iPad and Android
Capabilities for scheduling intitutional care, such as services in nursing homes
A care transition module developed in accordance with OIG direction
Does the software integrate with softwares that handle other aspects of a private duty or home health company?
Yes, There are interfaces with Quickbooks and a variety of payroll modules. Plus, Ankota can be integrated with Home Health or HME software to bring our telephony, mobile and route-optimization capabilities.
How does the training process work?
Ankota provides training via web meetings. We start with workshops to learn how to set up things like billing, payroll, visit review criteria, and care plan items. Then we train via web meetings.
How often is the software updated?
Ankota has a continuous deployment process whereby new functionality is incorporated incrementally and as available. Generally we deploy every two weeks and customer requests can be incorporated in one cycle.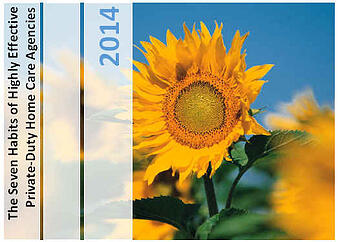 How Can We learn More?
The best way to learn more is to request a meeting or demo. You can also consult our website or blog, or download our content such as our 7 habits of highly Effective Home Care Agencies.
Ankota provides software to improve the delivery of care outside the hospital, focusing on efficiency and care coordination. Ankota's primary focus is on Care Transitions for Reeadmisison avoidance and on management of Private Duty non-medical home care.
To learn more, please visit www.ankota.com or contact Ankota.