Pretty much every home care agency has a web site these days, but not all web sites are created equal. One of the key tips in our paper "The 7 Habits of Highly Successful Home Care Agencies" is to use your web site as a two way communication portal. Doing this successfully requires that prospects find your web site and that the site helps them solve their problem and then reach out to you. This post talks about maximizing your chances for your web site to get found.
The Secret to Success
Before I tell you the secret, let me share a fear and make a request. My fear is that when I tell you this secret, that your first reaction is going to be a combination of "I've heard of that before" and "I don't get it" and you'll stop reading the post. The reason that I share this fear is that I do it to with other things. For example, I drink Diet Coke and I love it. I average two cans a day. People and articles tell me not to drink it, but nobody can tell me definitively why I shouldn't drink it. So I keep drinking it... True confession is that I really love Diet Coke and might keep drinking it anyway, but that's beside the point. My request is that you read this whole post and I'll tell you what the secret is at the end.
Having the right Key Words on your Web Site is key to being found
Let's face it, most people nowadays start "shopping" by Googling. They'll put in the words that they think will best match what they need. If my mom needed care in Tavares Florida, I'd type "Home Care Tavares FL" into google. Go into another browser tab and search for "Home Care <A town that you serve>" Does your agency come up? Perhaps you don't have those words on your website? By the way, here are my search results for Tavares: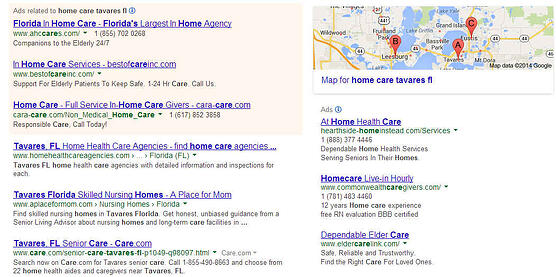 The place you want to be is under the paid ads and/or on the map
When I see these results, I know that the shaded area is paid ads, and I'm turned off by these ads. None of those three ads mentions Tavares. Two have phone numbers where one is toll free and the second is in Boston. I'm not looking for a middle man to refer me.
The ads in the right column are clearly marked as being advertisements. This again is somewhat of a turn-off for me (but part of my bias is that I don't want to pay for ads and want to earn my way to the top of the Google search results).
Based on this, my conclusion is that I want to be either right below the paid ads or on the map. With these results, I'd still be kind of turned off, because the sites coming up are not home care agencies in Tavares, but instead are referral sites. I'd likely scroll down lower. But as a home care agency, I'd think about investigating the sites like "A Place for Mom."
In conclusion, I'd want to be high on the list below the ads or on the map. The letter A on the map is probably where I'd go first because I can see that they're in Tavares.
To compete with other sites that have the same words, your site needs to be more popular
Popularity comes with visits. The more visitors who come to your web site, the higher you'll be in the search results. So you need useful content on your site and a way to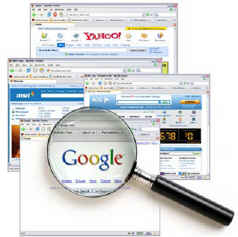 bring people back more than once. This entails that you should have valuable content on your site and also new content that brings people back. Do you have something that your caregivers go to the web for? Put that on your site to drive traffic. Also, use the secret...
Popularity also comes with "links" so if for example, I see a great article on your site and link to it, Google will give your web site more emphasis. For example, I think that the Philladelphia office of Home Helpers provides useful information and I'll likely write some articles about them and link to them here. This link (clicking on the word here to the left) will help them get better placement on Google searches.
If Your content never changes, Google thinks less of you
If you created a website in 2009 and haven't changed it since then, Google recognizes that and discredits your site. So you need to refresh the content regularly. We recommend once to twice per week.
Realize that Different People Search In Different Ways
Not everyone will google "Home Care Tavares FL." They might come up with different words like visiting nurses (even if they don't want/need a nurse) or at home nursing, or caregiver or home health aide or some other words (they're unlikely to search for "private duty" unless they're familiar with the industry). So you need your site to have a variety of these words combined on pages with the towns that you serve.
More people are searching with long phrases or questions instead of key words
Many searches are happening on cell phones and with longer lines in google on the web. This is great for you, because you can think about searches like "My mom broke her hip and I need care for her after she leaves the hospital in Tavares Florida" and have your web site ready to jump to the top of the results. Note that Google made a huge change to their search algorithm to better accomodate these long searches, and this helps the people who know the secret. Here's an article about the new google "Hummingbird" search algorithm.
And finally... The Secret
The secret is to blog on your site. Blogging does the following for you:
Gives you a way to continuously incorporate key words onto your site - Google will be matching to these words
Refreshes your site - Google scans sites looking for changes and this will help your search ranking
Brings reasons for people to come back. Google likes more visitors
Enables you to write stories about relevant things like fall prevention and Alzheimers care and include words like home care and the towns you serve into your articles. The new Google Hummingbird search algorithm favors this
We'll talk more about blogging in future posts.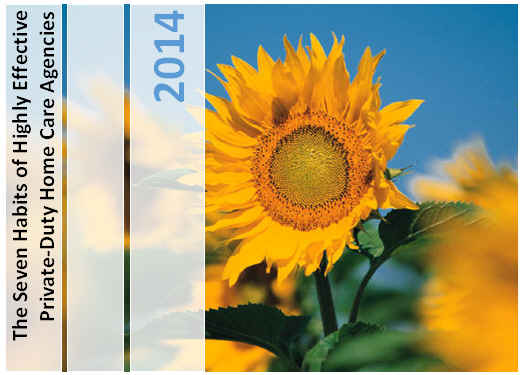 Ankota provides software to improve the delivery of care outside the hospital, focusing on efficiency and care coordination. Ankota's primary focus is on Care Transitions for Reeadmisison avoidance and on management of Private Duty non-medical home care. To learn more, please visit www.ankota.com or contact Ankota.