I'll have to see if the "bad pun" title works or not, but this is a serious topic.
What should you do if your Home Care Sales have Stalled?
Every business has its ups and downs, but if your agency has been in a slump for more than a few months, you need to take action. I've found two great articles from Ginny Kenyon to help get you back on track. The first one, published just this week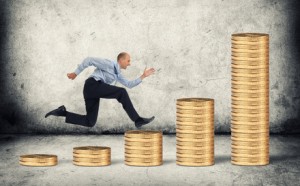 and entitled How to Accelerate the Growth of Your Stalled Home Care Agency, offers the following suggestions:
Create a Strategic Plan
Get Organized
Hire the Right People
Modify your Marketing Plan
Update Policies and Procedures
Get Support
Changing you Marketing Plan can bring Fast Results
Drilling into the marketing plan, I had this issue when I acquired the assets of Ankota. The former marketing team's plan was to focus primarily on trade shows to meet prospective customers and was not willing to do any prospecting. Sales had totally stalled and the trade shows were months away and expensive. We've since totally changed our marketing approach to mostly focus on the internet. We want people to find us when search for home care software and care transitions software. Then we try to provide interesting and valuable content like our
video describing the care transitions market opportunity
and our paper
The Seven Habits of Highly Effective Home Care Agencies
. After just a few months, we now have more than 5 times as many sales leads as we did previously.
I realize that our marketing challenge selling home care software is different than your challenge running a home care agency, but I'm 100% sure you can see better results if you focus on marketing and change your plan. This recent article
Home Care Marketing: Make Your Phone Ring
can help!
Getting Support to Help Turn Your Agency Around
Reaching into another great Ginny Kenyon article entitled Is Your Home Care Revenue Stuck in Neutral provides this helpful list that a Home Care Consultant can help you with:
Conduct a thorough assessment of your business processes and management systems to improve productivity
Perform a market analysis to better understand your customers, competitors, and economic conditions
Clarify short- and long-term goals and create action plans to stimulate growth
Train employees and provide executive support
Help reduce the coding errors that impact cash flow
Create and implement innovative marketing strategies to increase customers
Restructure your home care agency to be leaner and more efficient
Develop strategic partnerships so you can expand into new markets
We wish you the best in getting your home care agency back on track!
Ankota provides software to improve the delivery of care outside the hospital, focusing on efficiency and care coordination. Ankota's primary focus is on Care Transitions for Reeadmisison avoidance and on management of Private Duty non-medical home care. To learn more, please visit www.ankota.com or contact Ankota.