Last month on this blog, we reviewed the book "The Checklist
Manifesto" by Atul Gawande. It's a fascinating and riveting read that people both in and out of healthcare will connect with. Our initial post is available here. The "angle" in our original post was that Doctors can learn from Home Health Aides and it focused on the fact that we use care plans in the form of checklists (often supported by Telephony) for Home Health Aides to report their work completion and to ensure that we're delivering the proper care to our home care patients.
Dr. Gawande talks about how nurses and paraprofessionals in health care have embraced checklists for a much longer time than doctors. In fact, he talks specifically about how nurses instituted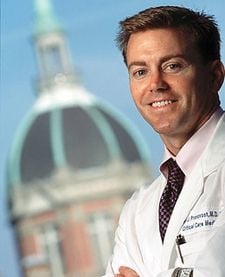 the practice of measuring temperature, pulse, blood pressure and respiration as a standard part of charting long ago and how that has improved the quality of care. Then he talks about a checklist process put in place by Dr. Peter Provonost at Johns Hopkins in Intensive Care and claims that "If a new drug were as effective at saving lives as Peter Pronovost's checklist, there would be a nationwide marketing campaign urging doctors to use it". There's a New Yorker Article on this topic here. Additionally, in 2008 Time named Pronovost one of the 100 most influential people in the world; that same year, Pronovost was awarded a MacArthur Fellowship, otherwise known as a "genius grant".
Today's case study focuses on checklists at the agency level and
comes from our friends Karen Murphy (owner) and Kevin Jordan of Adept Home Health Care. They shared with us that they have a 23 step process to ensure that staffing is correct for their agency (and the other agencies that they consult with). Some of the steps in their process are unique and proprietary to the specific way that they do business, but they were kind enough to share this 12 step version of their process for our blog.
Staffing Procedure
1. Define which agency job titles are authorized to take referrals
2. Enter all referrals into Log
3. Demonstrate Nursing Authorization to admit
4. Develop a staffing list of all service hours uncovered in the next 10 days
5. Perform Scheduling of staff
6. Update aide availability weekly
7. Schedule uncovered shifts, orient staff to care plan
8. Report staff, document orientation and reporting
9. Check service satisfaction
10. Add care providers to list of oriented staff as appropriate
11. Record job offers refused by employee
12. Setup available staff for overnights and weekends and report to on call staff
If you're using checklists to improve the quality of care in your organization and would like to share your best practice, please let us know. Also, if you can use help to improve the quality of care delivery in your private duty care organization, perhaps Karen Murphy can help. Contact information for Adept Health Care Services is available via the banner below.
Ankota provides software to improve the delivery of care outside the hospital. Today Ankota services home health, private duty care, DME Delivery, RT, Physical Therapy and Home Infusion organizations, and is interested in helping to efficiently manage other forms of care. To learn more, please visit www.ankota.com or contact Ankota.