The Home Care Software Geek posts in this blog don't talk about Home Care Nursing Software, Private Duty Telephony, DME Delivery Software, Home Infusion Care Management or the other topics we focus on regularly at Ankota. Instead, these posts are intended to keep our readers up to date with technology trends that might be useful to your agencies, such as social media technologies, mobile devices, and what's happening from the big-boys like Microsoft, Google and Apple.
Many home care business leaders started their companies because they had skills as a caregiver and a heart for providing care. Along the way, they've needed to learn a lot about running a business. This post is a primer in how to buy software for your agency taught from the perspective of a software vendor. Here's what you need to know:
You should look for a partnership with your software vendor and shouldn't select a vendor who doesn't want to engage in partnership with you.
Let the vendor know about any gaps that are holding you back from purchasing or getting the maximum value from the software.
If you go through an evaluation process to choose between several vendors, share the results with the top few and see how they respond. For example, the vendor with three deficiencies might be willing and able to solve all three faster and better than the candidate vendor with only one.
Sometimes the issue holding you back from moving forward is not directly related to the software. For example, you don't know how to organize your information to load into the software, or you want to do the project but you first need to focus on a higher priority like an audit. Explain this to the vendor because they might be able to help or plan for the delay.
If you see some software that you like but it needs to work with some other software you already have, explain this to the prospective vendor and set up a call between your existing vendor and the new vendor to see if they can work out the interface.
If a vendor reaches out to you, and there's no way you'd consider working with them, it's better to tell them "no" than to "string them along"
When you set up a meeting with a prospective vendor, and something changes requiring you to move or cancel, let them know.
When negotiating with the software company, focus on the items that are critical to you and also think about items you might be able to offer to the vendor. For example, if they are able to give you a lower monthly price, can you give them more up-front or might you be willing to help as a reference or by providing a case study.
There are advantages to using the software without customizing it. You'll get better support and easier upgrades, so if something doesn't work as you expect, first ask the vendor how the software is intended to work before customizing.
Once you engage in a relationship, continue in the spirit of partnership by letting the vendor know how they can continuously improve their product. Chances are that if you're a good partner to them, that you'll get preferential treatment, and that the improvements you suggest will be helpful for the vendor to sell to other customers.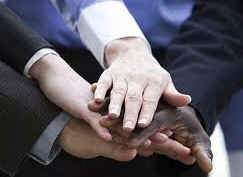 Bottom line is that it's all about developing and maintaining a strong partnership.
Ankota provides software to improve the delivery of care outside the hospital. Today Ankota services home health, private duty care, DME Delivery, RT, Physical Therapy and Home Infusion organizations, and is interested in helping to efficiently manage other forms of care. To learn more, please visit www.ankota.com or contact Ankota.