MNCHA, the Maryland National Capital Home Care Association, held their annual meeting on September 15th and 16th at the Turf Valley Resolrt and Conference Center in Ellicott City Maryland. Ankota brought our cameras and compiled a few highlights into a conference photo Album. Enjoy...
MNCHA Conference Highlights 2010 from Ankota, Inc. on Vimeo.
We want to express our thanks to Bernie Lorenz who led MNCHA for the past years and has been a great coach and friend to Ankota. We'll be sure to share news from Bernie as he transitions from leadership of MNCHA to focus on his home care consulting practice.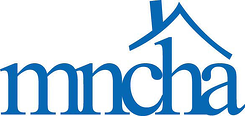 Ankota provides software to improve the delivery of care outside the hospital. Today Ankota services home health, private duty care, DME Delivery, RT, Physical Therapy and Home Infusion organizations, and is interested in helping to efficiently manage other forms of care. To learn more, please visit www.ankota.com or contact Ankota