The cost of purchasing and operating "on-premises" applications continues to increase and shows no sign slowing down.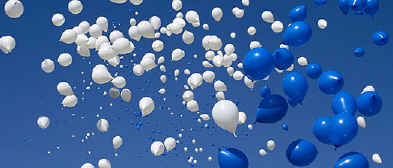 Traditionally, servers were purchased and installed at a home care business. Then software was selected, purchased (up-front licensing fee), installed (project fee), and deployed. According to the leading global IT research company, the Gartner Group, some of the significant costs and risks of this model are as follows:
The annual cost of owning and managing software applications can be as much as 4X the cost of the initial purchase.
Companies can spend up to 75% of their total IT budget just to maintain and run existing systems and infrastructure.
The most significant ongoing cost of ownership is tied to the annual operating and maintenance of the software, along with the hardware and software infrastructure needed to support it.
What if with all the time put into selection and the software does not fulfill the expectations? Where does a business owner go? They are stuck with the software, servers, etc.
Today, home care organizations consider the increasingly popular concept called "cloud computing." This is a model for delivering applications as a service over the internet (also called Software-as-a-Service, or SaaS). This enables users to access business applications and "outsource" the operations and the associated maintenance and support, eliminating substantial upfront and ongoing costs. Cloud architecture enables home healthcare agency owners to allocate their technology budget across a broader portfolio of services delivering greater productivity and profitability.
As an example, Ankota can generally get an agency up and running in just a few weeks with very low up front costs. Instead of paying for computers, databases, licenses, vendor travel and project fees, a customer pays small fees for setup and training. Then they pay monthly usage fees that cover backups, upgrades, support, and all of the operating fees. You can read more about this model here.
Ankota provides software to improve the delivery of care outside the hospital. Today Ankota services home health, private duty care, DME Delivery, RT, Physical Therapy and Home Infusion organizations, and is interested in helping to efficiently manage other forms of care. To learn more, please visit www.ankota.com or contact Ankota
References –
Grant Thornton
Intacct
Gartner