As a consumer, measuring quality is usually second nature. You can look at a restaurant or a handbag or a pair of shoes and almost immediately decide whether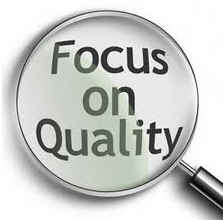 it's a quality product or not. Perception is reality in many cases. But while it's often easy for the consumer to measure quality, it's a much harder job for the provider of a product or service to figure out what to measure in order to know whether they're providing a quality product, and sadly many organizations who try hard to measure and improve their quality fall short of the mark.
Why must we measure quality in home care?
People who refer and purchase home care services are likely to do it based on either measurable quality or perceived quality of the organization providing the care. As such, organizations with higher quality will get more referrals and this makes it very important.
How should we measure the quality of our home care organizations?
This is not a simple answer, but if you're going to do one and only one thing to try to determine what to measure, ask your prospective customers and referral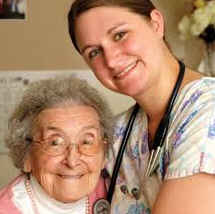 sources. Here's the proposed script - "We really want to be your service provider [or the organization you're most likely to refer to]. What can we do to become your choice?" Notice that we never used quality in our question, but don't worry, you'll get the right answer. Just by asking the question, you'll set your agency apart. Your prospective customer or referral source will think "Wow - these guys care about what's important to me", and often times you'll be surprised by how much useful information you'll get by asking. Here are some potential answers:
"Since I live far away and mom's memory isn't what it used to be, I want an agency who'll let me know how mom's doing"
"I'm really not sure if we can afford home care"
"I've spoken to three agencies so far and I'm not sure how to tell who will provide the best care for my dad"
"We're so busy in here that we need to refer to contract agencies who will simplify our work load"
"My biggest worry is to make sure that mom doesn't fall again"
"We need to refer to the agency that is least likely to result in a readmission"
"I need to see what my two sisters think. It's a hard decision"
"I need to meet the caregiver to determine whether she'll be a good fit for mom"
Based on these answers, you get a strong insight into the top concerns of that client. Then you can focus on that concern both in your response to this client, and possibly by improving your agency's service in that area. Note that by asking this question regularly and discussing it with your staff you build a knowledge of the primary "quality criteria" sought by your clients and referral sources, and you keep your staff focused on what's important to your customers.
First impressions matter a lot!
Never forget that in almost all cases, the person looking for care is likely to have a list of potential providers. Maybe it came from the hospital discharge planner, or maybe from a google search, but that first phone call into your agency can have a big impact on whether you'll be successful. Since Ankota provides software for home care agencies I call them often and I get a wide variety of responses, including some of the following:
A pleasant live voice asking how they can help me.
A recording for a long time followed by a person in India picking up.
An immediate answer followed by please hold
A recording telling me hours of operation (essentially telling me to call back tomorrow)
A recording telling me that my call is important and that I can leave a message or press a number for immediate assistance
A grouchy harried sounding receptionist
Based on these, which agency(s) would you want to take care of your mom?
For Home Health Nursing, the key measure is reduced readmissions
While most of this post has focused on the general parameters of quality perceived by clients and referral sources, home health agencies need to realize

that it will soon become more about outcomes as measured by reduced readmissions. CMS will soon begin penalizing hospitals with higher readmission rates by holding back a portion of their payments if their rate of readmission falls below average. So if you're a home health agency, you should be doing "rounds", focusing on your readmission risks, measuring and publishing readmission rates. Let's face it, some agencies get referrals because they're easy to deal with and nice, but these referrals are in serious jeopardy if other agencies can show that they'll lower readmissions.
Hospice Agencies with Great Quality
As a final note, I've heard some of the most glowing and positive reviews in the home care industry given to hospice agencies that took care of a loved one as they passed away. The reason that I point this out is to show that quality of care ultimately has to do with care and not always with the outcome.
What are you doing to provide quality home care?
Ankota provides software to improve the delivery of care outside the hospital. Today Ankota services home health, private duty care, DME Delivery, RT, Physical Therapy and Home Infusion organizations, and is interested in helping to efficiently manage other forms of care. To learn more, please visit www.ankota.com or contact Ankota