One of our goals in the Ankota blog has been to encourage the use of social media in home care. Usually we share a short topic, but today we're going against the grain and sharing quite a long piece, courtesy of Leading Home Care's Jason Tweed. The length is worth it - Jason's post is almost like a textbook on the do's and don'ts of blogging... Enjoy!
Blogging for Business

One of the most powerful free marketing tools is blogging for business. Other than time, which is already built into your head, the costs of running a business blog can be less than $100 annually. Unfortunately, because the cost is so low, a mistake business owners and marketers make is investing in very little time learning the craft. Blogging can be a powerful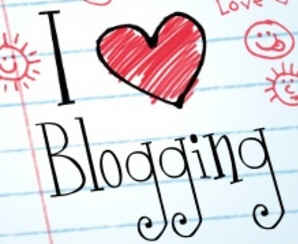 tool in your marketing arsenal, but only if you learn how to use it properly. Here are a few quick tips to get you going in the right direction.
Blogging can enhance your brand, or it can detract from it. Blogging can be less formal than other areas of your website, however it should still integrate well with your website. Use your blog to strengthen your brand.
Build your blog within your own domain name. There are two ways to do this. Create a subdomain, for example,blog.XYZhomecare.com or create a Web folder such aswww.XYZhomecare.com/blog.
Alternatively, create a blog with its own domain name. This can be easier for those less technical among you. For examplewww.XYZhomecare.com may use www.XYZblog.com as a standalone website. If you use this technique, make sure to link frequently to your primary site.
Do not use free services such as Blogger, WordPress, Tumblr or TypePad, particularly where your domain appears asXYZhomecare.blogspot.com. This can damage your search engine optimization as well as making you look unprofessional. If you're going to commit the time to blogging, don't cheapen it by saving a few bucks on hosting. You can still use these free platforms, by use your own brand name and artwork.

If you use a template, make sure to have your web designer customize the template to integrate with your website, or at the very least maintain brand consistency.
Content is King! Creating original content, and lots of it, is important. You certainly can link to your other information you find on the web, but it's far better to create posts that are original and fairly in-depth.
Constantly use your core keywords. Remember, one of the primary values blogging offers is improved search engine optimization. However, if your blog and your primary website needs of both are about homecare services.

Local content is best. Remember, unless you are blogging for a national chain, one of the primary search terms is your region. Most blog platforms have the ability to tag your community. Additionally, talking about local people can make sure search engines recognize your place in the universe. This can be as simple as "Mary, a longtime resident of Cook County, receives homecare services daily."

Don't be a blogging commercial. No one would watch television if it was all commercials. The same goes for your blog. If every post promotes a product or service, people disappear never to return. Conversely, then to mention your services or promote them in sidebars doesn't generate sales. I recommend the 75% information/25% promotion mix.
Words sell. Video helps. One of the benefits of blogging is its multimedia capability.
Today there are Vlogs (video blogs) and Phologs (photo blogs), however research shows that these are not as effective selling tools as written blogs.

Adding video and photos to your website and blogs. However certainly has a positive impact on sales.

Remember, amateur video looks amateur. Make sure you create videos that put forward your image.

Photos aren't free. Doing a Google search and stealing photos is, well, stealing. Additionally, you run the likelihood of having your blog with the same graphics as other competitors. Use original photography when you can, and get permission or buy licenses when you find a photo from another source.
Consistency is critical. Blog often and regularly, or don't bother.
Blogging weekly is good. More frequently is better. Monthly blogs are useless.

Create regular readership by staying on topic. It's okay to stray occasionally, but your blog needs to be about something.

Don't stop. Imagine looking at a blog that has been delivered regularly for a year, then suddenly stops. Did the company go out of business? Did the blogger quit, retire, die?

You can slow down. To my clients I recommend 30 posts in 30 days to launch their blog. After that, tapering off to weekly is okay. You can make your topics more in depth, or you can simply save the post and schedule it to be published later.

Blogging is habit-forming. In the beginning, finding and creating content is a challenge. The good news for blogger, and reader, is that practice improves skills. You'll start identifying content that fits your blog more easily, and you'll be able to post more quickly with more depth. Having a regular schedule helps.
Focus on the "Who" more than the "What". Your blog has two functions. It needs to retract an audience, and then it needs to call them to action. Write your blog with one target audience in mind. Here are three options:
Referral sources: Focus on the people who refer customers most. If you cater to healthcare professionals, find information that they want to read. If your referrals are from senior service agencies or Medicaid providers, focus on them. Identify content they need/want. Your content doesn't necessarily have to focus 100% on homecare. You need to create something your referral sources will want to read consistently.

Clients and their families: Focus on seniors or people with disabilities and their families. Offering this added value customer service information has two great benefits. It creates the perception of expertise in the minds of your customers, and it can encourage word-of-mouth marketing. Make sure to ask clients and their families to share links on social networks, and talk about your services to others.

Employees: Creating a caregiver blog can be valuable. Giving your caregivers information helps them stay informed about your business, and helps them stay up to date on best practices. Home care companies have used employee newsletters for years, but now with automated timekeeping and direct deposit, many of your employees may never stop in the office. Reinforce your company and their importance to it by staying in touch. A blog is a cost effective way of doing this.
Variety adds spice. Don't be afraid to vary your content. While I recommend articles written that are customer focused, pepper them with other content.
Embed videos from YouTube or link to cartoons and comics.

Write a humorous story or inspirational illustration about one of your clients (don't violate privacy, however).

Identify other bloggers, and trade guest posts. This can benefit both blogs.

Create graphics or charts. Infographics that illustrate a point are becoming very popular.
Search Engine Optimization is important, effective, and relatively easy.
Identify keywords used for search. Use words that people use commonly, even if they aren't very eloquent or fashionable. For example one of my clients preferred the term "aging in place" rather than "in-home care". Unfortunately, the preferred term isn't in the general vernacular. You don't need to eliminate jargon, branding, or catchphrases; simply emphasize search terms used by your audience.

Remember to use alternatives. I prefer the term "people with disabilities" however I would also use the terms "handicapped" or "disabled people". I would stay away from "crippled" because, while it's an alternative search term, it may offend some readers. Find balance among common word usages, branding, and political correctness.

Stack keywords in your post titles! This is critical. Catchy, funny or ironic titles don't work! Search engines don't have a sense of humor. You can use humor and irony in your post, but keep your titles distinct, crisp, and on point.

Keep photos and videos on topic. Modern search engines can actually play videos and identify content. Photo recognition software can tell whether it's a nurse, a skyscraper, or a fire truck. It's expected that photos and video will have increasing importance in the future of search recognition. Start today to stay ahead of the curve.
Become a social butterfly! Blogging and social networks work together hand-in-hand. Every major blogging platform has the ability to promote individual posts on social networks.
Twitter: a quick tweet is a great way to let people know in real time when a new post is up on your blog. More importantly, twitter can interact with most other social networks. You can send a tweet, and have it replicated on Facebook, LinkedIn, and Google+ simultaneously. There's a joke in here somewhere about three birds with one tweet.

Remember social media isn't about your followers... it's about their followers! Make it easy for your readers to pass along your content. It multiplies your reach exponentially.

Monitor your reach using Klout.com. It analyzes your influence on social networks. Don't try comparing yourself to others. The information is more valuable when examined over time. Eventually you will find content that increases your likelihood to gather viral momentum.

Social networks are instant, but also eternal. It's a great way to push a message quickly, but make sure you want to be tied to that message forever. If there is any doubt in your mind, don't post it.
Have realistic expectations. I have a T-shirt that says "nobody reads my blog". Expect little, and you will be pleasantly surprised. Expect miracles and you will be downtrodden.
In fact, for the first 30 days you should expect absolutely no value, that's why I recommend 30 posts in 30 days. It gets a nice chunk of content up on your website. It also gives you practice using the software platform and generating ideas.

Save the good stuff for later. If you write a blog post that's fascinating, clever, well-crafted and generally awesome... don't post it, at least not in the first month. Save it for a time when you have more readers. The exception is when the topic is very timely, such as a news event or natural disaster.

Monitor traffic. Your blog will receive hits from day one. Unfortunately, these are usually computer-generated or your friends stopping by. Use this time to identify the base traffic your blog will receive.

Track referrals. Blogs receive referrals from search engines, social networks, other blogs, and e-mail newsletters. The tracking software can tell you generally what's working.

Every blog improves over time. Every blog post is more valuable than the previous. I've been blogging consistently since 2001 both personally and professionally. I have seen constantly increasing flows of traffic, referrals, business growth and search engine rank. Keep it up. Producing content becomes easier, and that content increases in value.
In today's environment blogging is one of the most effective marketing tools. It allows you to reach a distinct audience with a carefully crafted message. It enhances your social networking, your search engine optimization, and the perception of expertise in the minds of your stakeholders. It has extremely low out-of-pocket costs, and, done right, can be one of your most valuable uses of your marketer's time.
Be consistent. Be persevering. Be educational and entertaining.
This is the tip of the iceberg. Blogging can open many doors down the road, as well

. Bloggers generate millions in direct sales each year. Bloggers open doors for other advertising revenue. Bloggers have turned blogs into books, movies, magazine articles and much more.
Blogging for your business is cheap to start, easy to learn, time and cost effective and open doors to other opportunities.
Ankota provides software to improve the delivery of care outside the hospital. Today Ankota services home health, private duty care, DME Delivery, RT, Physical Therapy and Home Infusion organizations, and is interested in helping to efficiently manage other forms of care. To learn more, please visit www.ankota.com or contact Ankota