Today's article comes courtesy of Alex Chamberlain, Executive Director at EasyLiving, Inc., a fully licensed, private duty home health care company serving individuals and families in Pinellas and Pasco counties in Florida. EasyLiving was named a 2011 "Top Small Business in the South" by Business Leader Magazine and the 4th fastest growing company in Tampa Bay Business Journal's "Fast 50" of 2010. Easy Living recently updated their mission statement and wanted to share what they learned in the process. Enjoy!
You are on a Mission—but what is it?
I believe successful businesses, particularly in the senior care industry, are built around a strong mission. They have a sense of purpose--something that is bigger than them. A business with a strong mission is able to attract better quality people. In an industry where we struggle with human resources, this is vital—it helps us to build a team who believe in the mission, not just "warm bodies" looking for any job. A mission statement articulates your organization's essential nature, its values and work—and serves as a guide and framework for all you do (decisions should be reviewed in context of how they fit with your mission).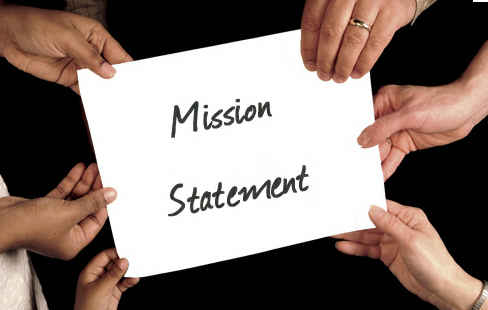 At EasyLiving, our mission is to create an environment where we set our team members up for success empowering them to provide the best in home care service to the community. We recently updated this mission statement to better reflect how our organization has evolved over time and more accurately portray the framework of our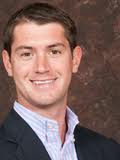 business. It was vital to us that our mission identified our emphasis on our team members and our belief that they must come first or we will never be able to provide good service.
We also wanted the emphasis on community to be an integral part of the mission. EasyLiving is a local company, deeply involved in local organizations and the business community, and more specifically within the healthcare and senior care communities. We do not have offices in other counties or intentions to be the biggest company or to dominate the market. We really do what we do because of our true belief in making a difference in people's lives (not only the seniors we serve, but the families and professionals we help and the people we employ, organizations we support, etc.).
If you want to read a bit more about how and why we crafted this mission statement, check out: "Pinellas County Elder Services: Driven by a Mission". You will also see that we have a visual portrayal of our home care model, which integrates our mission and goal. This visual depiction has been very successful in communicating our difference to referral sources in the community.
Tips regarding your home care organization mission-statement (if you are just getting started, you may benefit from Entrepreneur's "How to Write Your Mission Statement"):
Review your statement, to ensure it portrays your purpose and principals/beliefs and can serve as a strong guide for decision-making.
Does your mission statement resonate with you, your team members and customers/the public? Get some feedback. Does it include jargon or "industry speak" or buzz words (especially those that the public has grown to dislike-google "corporate buzzwords people hate" if you're interested-a few of the "winners" are: outside the box, synergy, value-add and proactive)?
A good time to review your company's mission statement is during strategic planning. Review the above and confirm relevance. If some retooling seems necessary, brainstorm with your team by focusing on purpose and principals as well as how you uniquely address needs.
When you have an excellent mission statement, share it! Make sure it is integrated in your orientation/employee training, is visible in your office and on appropriate materials, and shared with clients, families and referral sources. You might want to write a blog post about it or start a discussion on social media (you may get the opportunity to know what others think this way too!). Consider simple ways to communicate about what it means and how your carry it out daily. A visual depiction or example stories/analogies may help you communicate more broadly.

Ankota provides software to improve the delivery of care outside the hospital. Today Ankota services home health, private duty care, DME Delivery, RT, Physical Therapy and Home Infusion organizations, and is interested in helping to efficiently manage other forms of care. To learn more, please visit www.ankota.com or contact Ankota.