Home healthcare agencies nationwide are being mandated to implement Electronic Visit Verification (EVV). This article explains how to get it done, whether or not your Home Health Electronic Medical Record (EMR) system supports it.
What is EVV?
Electronic Visit Verification (EVV) is a technological solution that enables home healthcare providers to monitor and verify the services provided to patients. The system captures the time and date of clinical visits, the duration of services provided, and the location where the solution is delivered (almost always at the patient's home). The EVV system is important because it helps to ensure that patients receive the services they need and that the providers are reimbursed for the services they provide. But let's get real, the reason that it's being implemented is because home care has a history of fraudulent claims, and this is the solution, as mandated by the 21st Century Cures Act.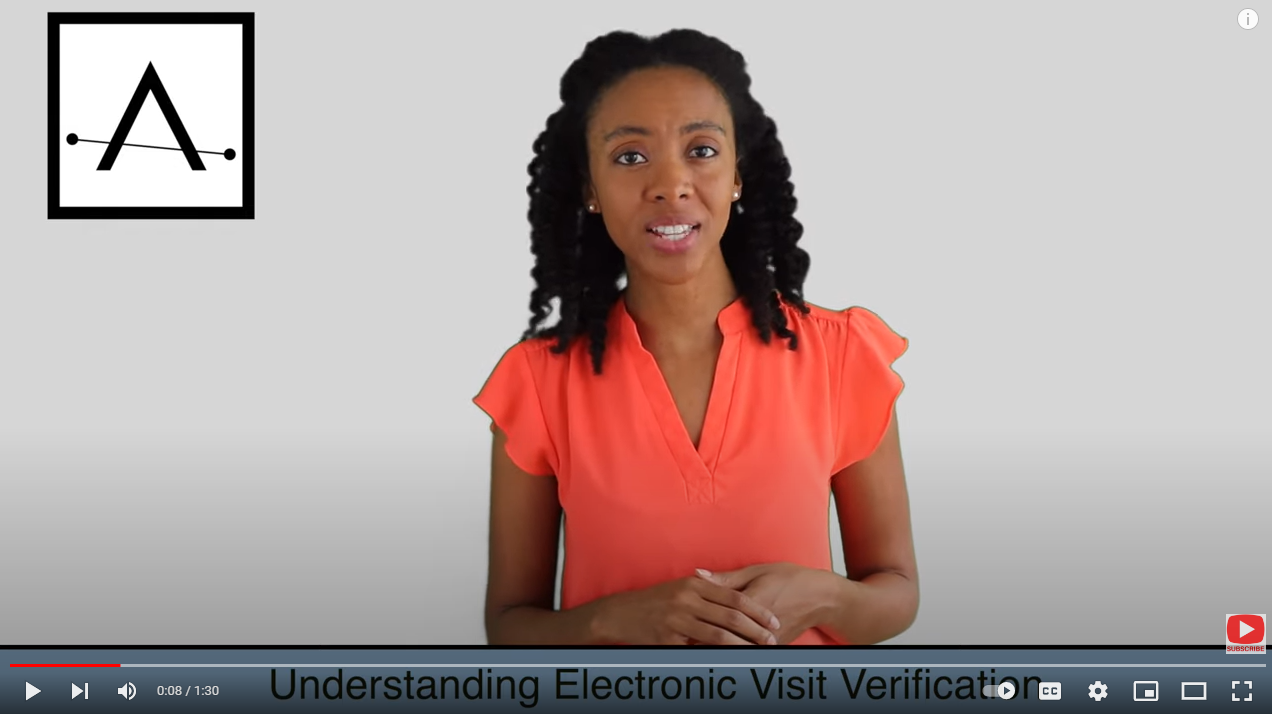 In recent years, the implementation of EVV has become mandatory for all Medicaid-funded home healthcare services in the United States. Per the law, it is also mandated for Medicare and Veteran Services, but it's only being enforced by Medicaid, at least for now.
The easiest Home Health EVV solution, and why it might not work
By far, the easiest solution for implementing EVV is to get the solution from your EMR vendor, but it's likely that they don't have it. By all means if you're providing Medicaid services and being asked to comply with EVV ask your vendor if they have the solution or what they suggest. Here are a few reasons that they might not have EVV:
In general, home health providers are accustomed to deliver care first and document later. Even if they're documenting at the point of care, it's not natural, especially for nurses, to start their visit on the computer.
Implementing EVV on the back end is challenging because doing it right requires GPS location capture and ideally an ability to capture location even if there's no Internet connection.
Even if your vendor can capture the right information, it needs to be transmitted to an "EVV aggregator." The four most prevalent aggregators are Sandata, HHA Exchange, Tellus/Netsmart and Authenticare and they all do it differently, and to make matters worse, every state has their own rules.
How to implement EVV if your vendor doesn't provide the solution
If your home health EMR vendor does not offer EVV, the best alternative is to identify a reliable and secure EVV system provider that can meet your agency's needs. Such a vendor will provide a HIPAA compliant mobile app and a login for each of your clinical staff.
The set up and operations in your office will be as follows:
You will load you clinicians into the system and identify their care discipline such as RN, LPN, Aide, PT, OT and possibly some others. They will also be given a username such as their email and a password.

Next they will load your current patient census with basic demographics including address and phone number. They may also require a primary diagnosis code.

When you add or remove staff, they will need to be entered into the EVV system or deactivated.

Similarly, when you add new patients, they will need to be added into the EVV system, and when you discharge patients they should be deactivated.

With this information in place, your clinicians will use the app to denote the start and end of a visit. Upon arrival, the clinician will choose the patient they are visiting. The app will capture both the time and location at the time of arrival (clock-in) and departure (clock-out).

On the back end, the app will check for potential EVV violations. The most common ones are missed clock-ins, missed clock-outs and invalid location (the app will be making sure that the clock-in is at the patient's address). Note that advanced systems will account for the possibility of multiple home addresses for example if the patient is sometimes at home and other times at a relative's home. Another issue that can be flagged is a visit that's too short or too long (which usually happens because the clinician forgot to clock-in or clock-out). These errors will need to be reviewed and "coded" with predefined reason codes (like clinician forgot to clock-out)
Frequently Asked Questions about EVV for nursing
Here are some frequently asked questions (FAQs) and their answers:
Q: Can the updates to the EVV system be automated?

A: It's possible to develop automated integrations so that the EVV system is updated when your staff or census changes, but this requires interactions between two vendors and it may not be practical. One "middle ground" that we have implemented is to allow data to be keyed into a simple Excel format so that numerous clients can be loaded at once.



Q: Is it the case that the EVV information needs to be 100% accurate or the episode won't be reimbursed?

A: It is the expectation that EVV will be performed and that the information will be accurate, but no organization will be perfect. What we've observed is that the state EVV teams will first focus on adoption rates, then they will audit and/or sanction agencies that don't comply, and will ultimately get to a point where they can automate their compliant checking. We've further observed that organizations who make the effort to comply won't have an issue. The EVV reporting is much easier that your home health clinical documentation.



Q: What does the EVV Vendor do with the data after it is collected?

A: The EVV vendor will format and pass the data to the state aggregator and will verify that it is accepted. If there are exceptions (rare) those will be communicated back for correction. Exceptions sometimes occur is the client information is incorrect or if there is a violation without a reason code.



Q: Are there any additional Best Practices for implementing EVV?

A: Make it simple for your clinical staff, and reward compliance.
Finally, it is important to train your staff on how to use the EVV system effectively. This training should cover the technical aspects of using the system, as well as the importance of accurately documenting the services provided and the need to maintain patient confidentiality.
Wrap up and how to get help
In summary, implementing EVV is an important step for home healthcare agencies to ensure that patients receive the care they need and that providers are reimbursed for the services they provide. While implementing EVV can be challenging, there are several ways to do it effectively, even if your home health EMR vendor does not offer it. If you are interested in implementing EVV for your nursing organization, please reach out to us for more information or assistance.