There is a story that's been shared by a few folks in my network about an elder care community posting pictures/advice from some of their residents to younger generations. I felt it was an interesting idea and one that would ne of interest to the readers of the Ankota blog.
It reminded me of a number of written pieces I've read over the years on a similar topic, including this article from TED (of TED Talks), entitled, "5 pieces of essential life advice from seniors".
Give the full article a read, of course, but I've posted the bullet-points below. Also, here are the examples of the pictures/advice offered to younger generations: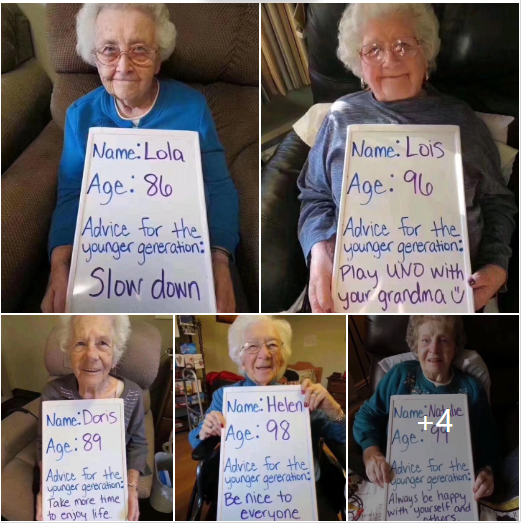 Think of hard times like bad weather — they too will pass.
Draw inspiration from all the people you meet.
Love your work — for the salary and for the people.
Find mentors who can guide you and challenge you.
Make the most of less.
Aside from gaining good advice and perspective from those who've "been there, done that", the exercise also brings up the topic of finding new and interesting ways for caregivers or engage and connect with their home care clients or patients.
What else can we ask our clients to give them a chance to reminisce and pass things along? Please feel free to post in the comments section.
If you are seeking home care management software, please feel free to reach out by clicking the button below.

Ankota provides software to improve the delivery of care outside the hospital, focusing on efficiency and care coordination. Ankota's primary focus is on Care Transitions for Readmission avoidance and on management of Private Duty non-medical home care. To learn more, please visit www.ankota.com or contact us