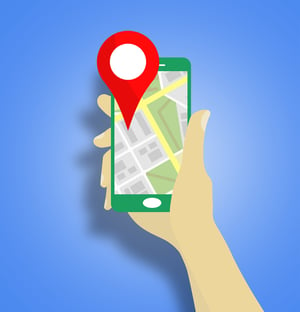 Many seniors hope to spend their golden years in the comfort of their own homes, and thankfully there are more ways than ever to make this possible. Home health care enables many to age in place when they would otherwise need to move to a residential care facility, but
as Kaiser Health News notes
,

"personal care isn't all that's needed to help older adults remain at home when strength, flexibility, muscle coordination and other physical functions begin to deteriorate. Devices and home modifications can also help people adjust."
Assistive technology, such as medical alert systems, can be a great complement to in-home care that enables seniors to age in place long-term, rather than having to move to a long-term care facility when mobility challenges and health conditions become more severe. Read on to learn more about how medical alert systems can make aging in place a sustainable long-term option.

Medical Alert Devices Provide Backup Protection and Peace of Mind
Home health aides are trained to help their patients during an emergency, but events like a fall or medical event can still occur when you are not in the room or in the patient's home. Medical alert systems can provide much-needed backup protection for emergencies when you aren't there. The small, wearable devices make it easy for seniors to get help whenever they need it. They can simply press the device's large button to immediately connect with either an emergency monitoring center operator, or, if they choose, a preferred contact such as a caregiver or family member.
The devices, which either use the home's landline or a cellular connection, ensure that seniors are able to get assistance during an emergency, even if they happen to be by themselves when the incident occurs. Devices that connect users to monitoring centers offer 24/7 coverage with trained operators, so the user's emergency call will never go unanswered.
Advanced Device Functions Make Seniors Even Safer
Modern devices from the top companies also have enhanced features beyond just connecting users to an emergency contact. One such feature is automatic fall detection, which uses motion-sensing technology to detect abnormal movement and automatically place a call. If a senior experiences a fall and is incapacitated or otherwise unable to physically press their button, their device will still send a call to the monitoring center or their caregiver. This added protection can reduce the risk of serious injury following a fall by guaranteeing that a senior will not be left without assistance they need.
Seniors who still run errands or do other activities outside of the home independently can wear a portable medical alert system, many of which have GPS location tracking. This enables emergency operators to pinpoint a user's exact location, so seniors are able to get help anytime, anywhere, even if they are out of the home and unable to give directions to their location.
Caregiver Features Can Help You Manage Patient Health and Stay Connected
Home health aides can also benefit from caregiver portals and tracking features. The portals, accessed via a mobile app or on a computer, display crucial information such as a user's activity level, if any unusual movement or lack of movement was detected, and if the user pressed their emergency help button. With a patient and their family's permission, home health aides can access these portals to stay in the loop about their patient's health. This valuable information can help home health aides and patient's family members have a more well-rounded view of a senior's health and make any conditions easier to manage, enabling seniors to live at home longer.
Comprehensive Packages Provide Well-Rounded Protection
Some medical alert companies offer additional devices with their medical alert systems, such as smoke and carbon monoxide detectors or medication reminders. Seniors who choose these comprehensive packages have protection and assistance in even more areas of the home, increasing their safety in aspects beyond just health and fall protection.
Plus, medical alert devices can be used for things like fire or security emergencies in addition to medical needs. Keeping a phone nearby is a top fire safety tip for seniors, and medical alert systems take it one step further and make seniors even safer.
Home care workers are invaluable for the safety of seniors who live at home, but there is no doubt that modern assistive technology has its place, too. Medical alert devices complement the work of home care workers to make seniors more comfortable and safer in their homes, making aging in place in the long-term a possibility for more seniors than ever before.
----------
If you'd like to learn more about managing a Home Care business, please download Ankota's free e-Book by clicking the link below:
provides software to improve the delivery of care outside the hospital, focusing on efficiency and care coordination. Ankota's primary focus is on Care Transitions for Readmission avoidance and on management of Private Duty non-medical home care. To learn more, please visit www.ankota.com or contact us.