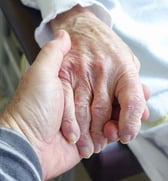 I read an article on
Homecaredaily.com
, entitled,
"The Growing Popularity of Home Care Highlights the Importance of Caregivers for the Future"
that continues to highlight the continued growing need for home care and caregivers as our aging population grows as well.
As the need for quality caregivers grows, the article notes the following challenges as well:
The only way home care and hospice works is by having valuable, dedicated caregivers offering support and direct care that elderly and disabled adults require. Yet, due to continued reimbursement rate cuts, increased regulations, and rules set forth at the federal level, being able to pay these home care aides what they deserve is a growing challenge.
Take a look and
let us know what you think. What are some of your strategies for finding high quality caregivers? What challenges have you faced and overcome or are still struggling with?
What are the top qualities you look for in a caregiver? What kind of continued training, other education, or perks do you offer your staff if any? What strategies have you considered but have yet to implement that you have questions about? Please share your thoughts below in the comments.
lf you have suggestions for topics or areas of interest to be covered in our blog, please reach out and let us know!
And of course, Happy Holidays from the entire Ankota team!
- - -
If you haven't read our latest eBook on managing a Home Care business, please click the button below to get your copy today!
Ankota provides software to improve the delivery of care outside the hospital, focusing on efficiency and care coordination. Ankota's primary focus is on Care Transitions for Readmission avoidance and on management of Private Duty non-medical home care. To learn more, please visit www.ankota.com or contact us.