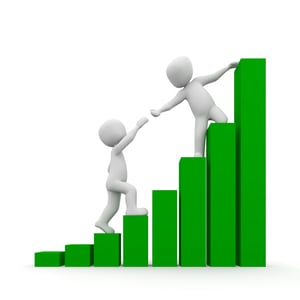 This article isn't like our usual blog posts that cover specific topics surrounding home care, medicaid, and private duty agency Best Practices. Today's article covers core values, what they are, how they are defined, and why they can often be a boon for home care agencies.
To get the conversation going, I thought I'd start this blog article by sharing a definition of core values, some interesting data about core values, and a handful of examples of core values from a few different companies across different industries.
In a future article I'll go over a few simple ways that determining core values for your company can help to build your business.
What Are Core Values?
A definition I resonate with comes from the National Park Services website of all places. They define Core Values as:
"The core values of an organization are those values we hold which form the foundation on which we perform work and conduct ourselves."
Core values can mean something else to you and defined differently of course, but again, the above summed it up for me.
Introduction to Core Values
Purpose is undeniably critical for employee satisfaction. In fact, an Imperative survey of LinkedIn members found 73% of purpose-oriented members are satisfied in their jobs, compared to 64% who are not purpose-oriented.
Plus, purpose doesn't just improve employee satisfaction -- it also increases your bottom line. The same Imperative survey found 58% of companies with a clearly articulated and understood purpose experienced growth of +10%, compared to just 42% of companies that don't prioritize purpose.
Ultimately, core values are critical if you want to create a long-lasting, successful, and motivating place to work.
Examples of Core Values
I've gathered a few examples of Core Values from a well-known international company, a startup, and a home care agency. The goal is to give you a sense of what Core Values can look like:
Customer Commitment: We develop relationships that make a positive difference in our customers' lives.
Quality: We provide outstanding products and unsurpassed service that, together, deliver premium value to our customers.
Integrity: We uphold the highest standards of integrity in all of our actions.
Teamwork: We work together, across boundaries, to meet the needs of our customers and to help our Company win.
Respect for People: We value our people, encourage their development and reward their performance.
Good Citizenship: We are good citizens in the communities in which we live and work.
A Will to Win: We exhibit a strong will to win in the marketplace and in every aspect of our business.
Personal Accountability: We are personally accountable for delivering on our commitments.
Play for each other: Above all, we're a team. That means we show up for each other, act with empathy, and bring our authentic selves to work every day. We're growing this company not for own personal gain, but for each other
Build for durability: We want to create something worth creating, that will endure the test of time. We do this by relentlessly focusing on our customers' success, building high quality systems, and planning for long-term scale. We're grounded by humility and driven by ambition.
Make something better, today: We're hungry, we're passionate, and we love tough problems and new challenges. You don't hear a lot of "I don't know how" or "I can't" at Amperity. When faced with a hurdle, we jump
Intrepid USA
Reputation: Our positive reputation amongst patients and referral sources to provide exceptional in-home care within the fields of homecare, hospice and private duty nursing.
Patient Care: We will focus on our patient as an individual. We will achieve outstanding customer satisfaction, we will go above and beyond the standard of care in order to maximize the best clinical outcome for the patient.
Services:
We will commit to develop care services and processes to help to relieve patient suffering, improve patient health and promote patient wellness.
Education:
Education amongst our clinical and administrative teams will be on going and ever changing. Our patients will receive unparalleled levels of professionalism, support, and knowledge.
People and Culture:
We will instill a patient focused culture amongst all employees. Employees will be acknowledged and commended for excellence in their role and for making a difference.
Innovation:
We will be proactive and embrace new practices, systems and technologies, to improve the services we provide.
Partnership:When appropriate, we will establish strong strategic partnerships with like-minded companies who can help improve our status as a service provider and an employer.
As I mentioned previously, I'll write a follow up article or two on the benefits of determining your core values and a suggestion or two on how to define your agency's.
That all said, feel free to share your core values in the comments!
If you'd like to offer anything to the conversation, please feel free to share any experiences, suggestions, or Best Practices that you'd like to offer by posting in the comments section.
If you are seeking home care management software to help improve efficiency for your agency, please feel free to reach out to us by clicking the button below to learn more about what Ankota can do for you:
Ankota provides software to improve the delivery of care outside the hospital, focusing on efficiency and care coordination. Ankota's primary focus is on Care Transitions for Readmission avoidance and on management of Private Duty non-medical home care. To learn more, please visit www.ankota.com or contact us.